Dell XPS 13 and Inspiron laptops coming in new colors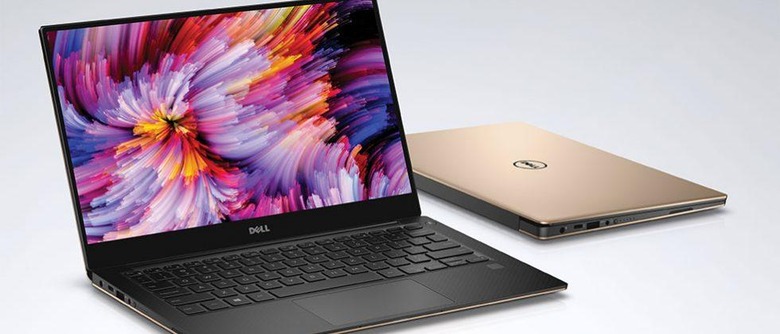 For some people the buying process for a new notebook computer is all about the specifications with not a single thought towards what color the machine comes in. For others the color of the machine is every bit as important as processor speed or RAM. Dell wants to cater to both types of shoppers and to do so it has rolled out some new colors for its XPS and Inspiron laptops with the new colors being available to purchase on October 4.
The XPS 13 uses 7th generation Intel Core processors and has a new display with very narrow borders that can be had in full HD or UltraSharp QHD+ InfinityEdge flavor. The XPS 13 offers up to 22 hours of battery life per charge for all day use. The new color option for the notebook is a rose-gold color that is shown in the images here.
The Rose Gold notebook will come in two configurations with one using a Core i5, 8GB of RAM, 256GB SSD, and a 13.3-inch FHD screen. The other packs in a Core i7, 8GB of RAM, 256GB SSD, and 13.3-inch QHD+ screen with touch. The notebook uses aluminum, carbon fiber, and covers the screen in Gorilla Glass. The Inspiron 15 and 17 5000 laptops will come in new colors including Sparkling White, Midnight Blue, Fog Night, Matte Gray, Black, Bali Blue, Tango Red, and Cosmic Purple.
The Inspiron notebooks also have optional infrared cameras with Windows Hello, optional FHD screens with touch on the Inspiron 15, TrueColor tech for vibrant images, and DVD drive with optional Blu-ray writer. The XPS 13 will launch October 4 for $799 to start. The Inspiron 15 and 17 5000 will launch on the same date starting at $549.99.