Dell Vostro A90: rebadged Inspiron Mini 9 netbook for business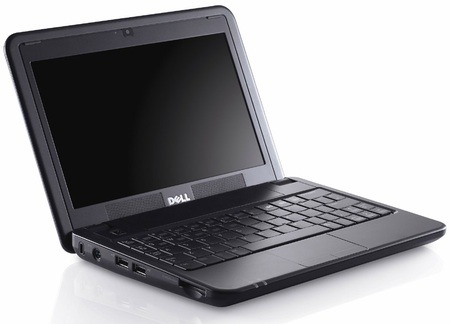 Dell have taken the Inspiron Mini 9 netbook into the paintshop and emerged with their latest business notebook, the Vostro A90.  Aside from the sober styling, the specifications of the A90 netbook are exactly the same as found in the Mini 9: Intel's 1.6GHz Atom CPU, 1GB of RAM and an 8GB SSD for storage.
The Dell Vostro A90 also has an 8.9-inch, 1024 x 600 display, and will be offered solely with Windows XP as OS, rather than the Mini 9's Ubuntu Linux configuration.  The usual three USB 2.0 ports, VGA output, memory card reader and audio in/out are there, together with ethernet, WiFi and Bluetooth 2.1 +EDR. 
Currently announced in Japan only, the Dell Vostro A90 is priced at ¥92,830 ($999).  That's considerably higher than the Inspiron Mini 9, which is currently retailing for ¥57,079 ($614) in Japan.
[via Register Hardware]