Dell Visor headset, 17-inch Inspiron 2-in-1 line up for IFA 2017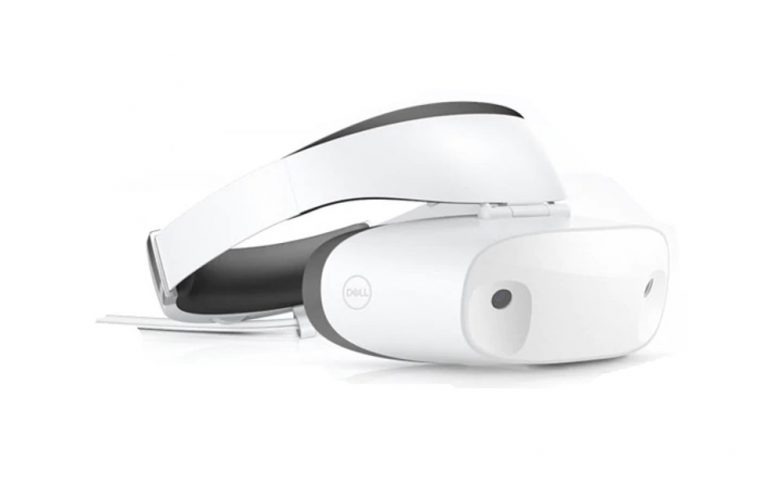 You might not be aware of it yet, but the madness of IFA 2017 has already started, with new product announcements the try to avoid the flood that will be coming this Friday. That includes Dell, who has just unveiled its latest lineup of computing devices. But while it has your usual new Inspiron and XPS laptops, the roster does include two particularly interesting new additions, like the Visor, Dell's first ever mixed reality headset, and the Inspiron 17 7000, the world's first 17-inch 2-in-1 convertible laptop.
Even traditional PC makers are getting into the mixed reality, that is, the mix of virtual and augmented reality. Acer and Lenovo kicked off their own headsets earlier this year and now Dell, along with HP, are joining the club. The Dell Visor is practically the company's version of the Microsoft HoloLens. It even uses some of the same technologies, like inside-out tracking that removes the need to have emitters inside a room. At the same time, the Visor introduces its own unique design, using a flip-up visor for an easier transition between real and artificial worlds.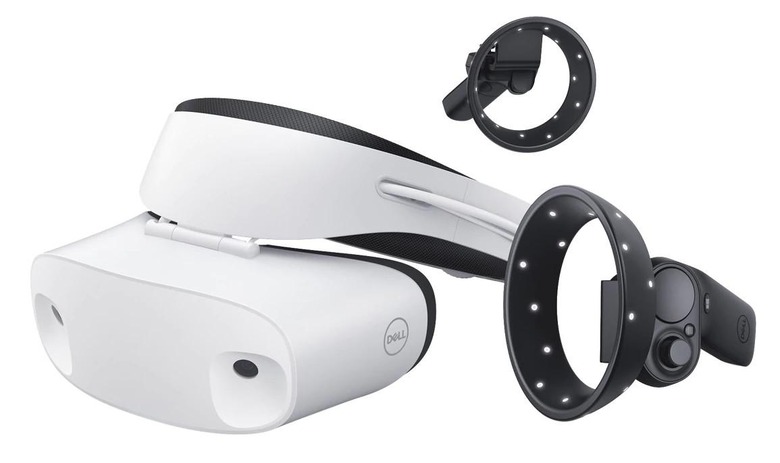 Another interesting new comer is the Inspiron 17 7000, claimed to be the world's first convertible laptop of that size. On the one hand, it might not make sense since such 2-in-1's are often also used as a tablet, making the large size a bit of a liability. On the other hand, the built-in support for an active stylus does put this 17-inch beast somewhere in between a more portable 2-in-1 and Dell's more stationary Canvas screen tablet. Along with the new 13-inch and 15-inch models, the latter of which can be equipped with an optional 4K UHD touch screen and NVIDIA GeForce 940MX, the entire Inspiron 7000 series brings 8th gen Intel Core processors, USB-C with DisplayPort and Power Delivery support, and a wide variety of storage options and types.
For more traditional computer users, the new Dell XPS 13 offers a special though less sensational experience. Going in the opposite direction as the Inspiron 17 7000, the XPS 13 is claimed to be the smallest 13.3-inch laptop in the market, while still powered by the latest 8th gen Intel Core i7 (optionally a 7th gen Core i3) and boasting of an optional Quad HD+ InfinityEdge touch screen.
These new Dell products will be on display at IFA 2017 in Berlin, but if you're more interested in their arrival in the market, here are the dates and prices to note:
• Dell Visor – "in the coming months" – $349.99 (headset only), $99.99 (controller only), $449.99 (headset and controller bundle)
• (Updated) Inspiron 13 and 15 5000 – October 3 – $799 (active pen capable), $749.99 (not active pen capable)
• Inspiron 13 7000 – October 3 – $879.99
• Inspiron 15 7000 – October 3 – $849.99
• Insprion 17 7000 – October 3 – $999.99
• XPS 13 7th gen Core i3 – Available now – $799
• XPD 13 8th gen Core i7 – September 12 – $1,399.99
SOURCE: Dell