Dell Venue Pro 8 3000 series tablet runs Windows 8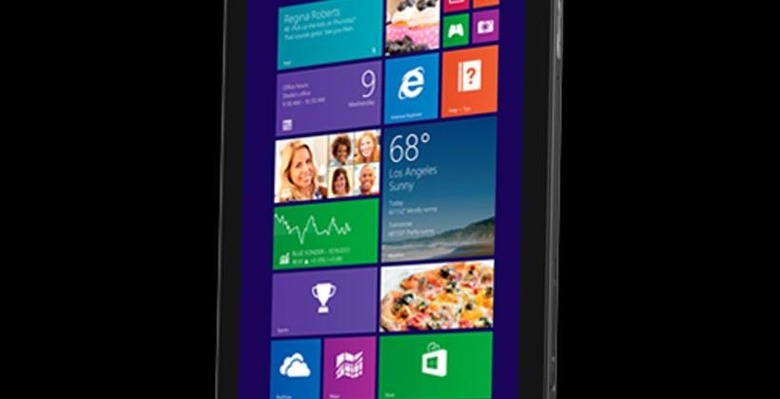 Dell has launched a new Windows tablet series called the Venue Pro 8 3000 series. The company was one of the first firms to toss Windows tablets with 8-inch screens onto the market. Dell's latest addition to the Venue Pro 8 series tablets are cheaper than the original tablets in the line pushing the price point for entry to the tablet family as low as $200.
Previously the Venue Pro 8 5000 series tablets started at about $250. 3000 series tablets use an Intel Atom Z3735G Bay Trail processor and have 1GB of RAM. The more expensive 5000 series tablets rock an Atom Z3745D processor and 2GB of RAM.
Dell was able to get an active digitizer into the 3000 series at the $200 price point and support for a pressure sensitive pen. Another concession to the cheaper price point is that the WiFi modem inside the 3000 series supports only a single band rather than dual bands like the 5000 series.
The 8-inch screen of the new tablet has a resolution of 1280 x 800 pixels and is an IPS unit and the tablet gets 32GB of storage and Bluetooth 4.0. A 5MP rear camera handles photo duties with a 1.2MP front camera for video conferencing. Dell also fits microSD card slot to the 3000 tablets. Dimensions are 8.5" x 5.1" x 0.35" and it weighs under 14 ounces.
SOURCE: Liliputing