Dell Venue 8 review: mid-range and proud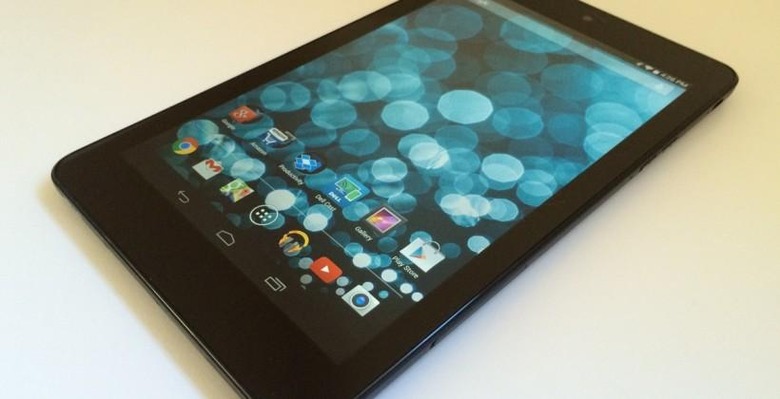 Android tablets shouldn't cost much, and they don't have to. Dell kept this in mind when designing and building their Venue 8 tablet. A decidedly mid-range tablet, the Venue 8 may still pack a punch. How brutal could that gut-shot be? We find out in our review.
Hardware
The Dell Venue 8's hardware is about what you'd expect from an Android tablet. Plastic, glass, and not much else. The plastic housing was textured on the rear, which was pleasant. The full 8-inch screen keeps with the 16:9 aspect ratio of other Android tablets, and stands in tall contrast to the 4:3 ratio of the iPad.
At 800 x 1280 pixels, it's right around 189 PPI — definitely not the monster it could be, and it reminds us of the original iPad mini in tat respect. A 5MP camera sits on the rear of the Dell Venue 8, with a 2MP camera up front. That leaves this one adequate for a quick video chat, but not one you'd want to take pics with (because you don't take pictures in public with a tablet, do you?).
Dell's Venue 8 sports an Intel Atom processor, clocked at 2GHz. You'll find 16 or 32GB memory, and a microSD card slot that can support an additional 32GB. A full 2GB RAM and Android 4.2.2 keep things moving along.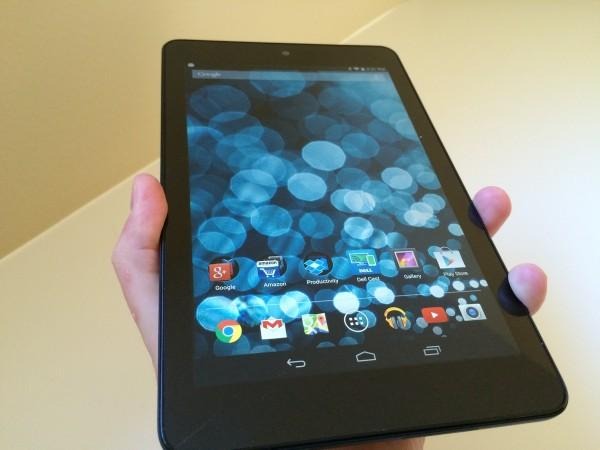 Use
There's no getting around the dated Android software, especially as Android L rolls in. Still, after Ice Cream Sandwich, there isn't a lot of massive deviations among Android iterations. Dated, it still feels adequate.
The Intel processor kept up nicely, but the tablet still lagged when put through more strenuous testing. Load a game like Dead Trigger 2, and you can expect a few stutters and delays. Browse the web or monitor your social media feeds, though, and this one presents no issues at all.
The screen isn't nearly the best we've tested. Black looked more gray than we'd like on a display, and the PPI makes itself known at every screen. Broad bezels around the top and sides are something else we'd like to have seen missing, but this is a budget tablet — and we're judging it as such.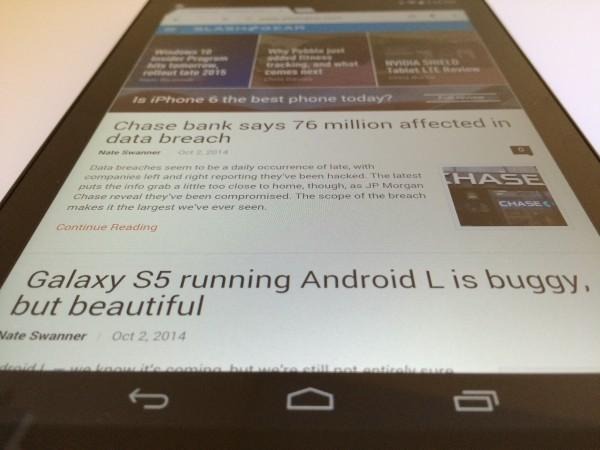 Add-ons
With the Dell Venue 8, we also received a few accessories. A case — made by Dell, and likely the only one you'd find for this tablet — is a touch bulky, but great for travel (and kids). It will protect your Venue 8 just fine, and provides a lot of confidence.
The Venue's dock is something we'd like to see from more OEMs. It sits handsomely on a desk or side table, and can wirelessly charge your Venue 8. Slip your tablet on the dock in landscape mode, and watch a movie — while it charges.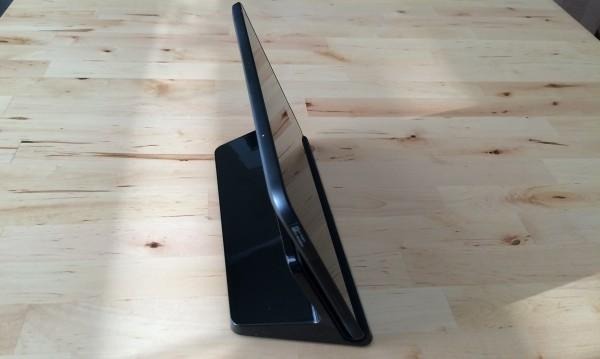 Should you buy it?
The Dell Venue 8 currently sits at the $149.99 price point; a market segment many overlook. The 8-inch screen won't blow you away, but the slightly larger real estate comes in handy for reading or casual gaming.
This is a great tablet for a few people: kids, older folks (grandma and grandpa who may not be ready for bleeding-edge tech), and those focussed on reading. If you're looking for some basic functionality, the Dell venue 8 is an easy recommendation. It handled simply tasks easily, and didn't get overwhelmed until we went for strenuous gaming or hardcore multitasking.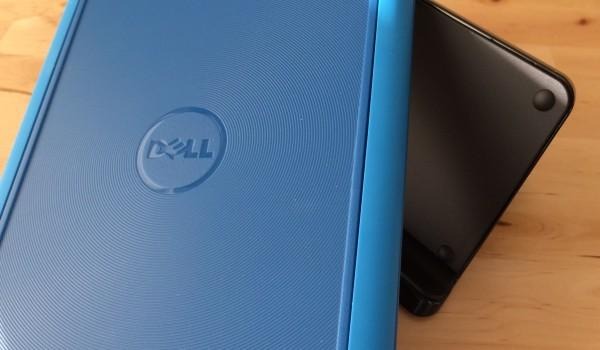 If you want a tablet that will do it all, the Venue 8 isn't for you. this simply won't stand up to a Galaxy Tab or Nexus 7 — but it's not supposed to.
Wireless charging and the larger screen are nice, and we really like the solid build quality, here. We saw about two days battery life with moderate use, so dedicated workhorses will probably see a day with this one.
If you've got modest wants from your tablet, the Venue 8 is fantastic. If you want more from your tablet, those devices are out there — for a price.