Dell unveils Latitude 10 Enhanced Security tablet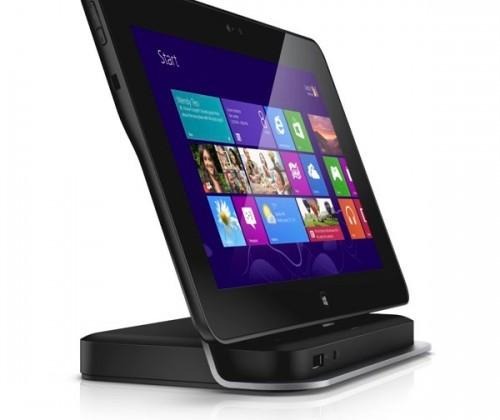 Dell's Latitude 10 was originally launched back in October 2012. A few months later, we saw the Essentials configuration pop up at CES 2013, with Dell aiming the device at schools and small businesses. Now the company has unveiled a new iteration of the tablet, this one aimed at the government, law enforcement, and banks – the Latitude 10 Enhanced Security.
Dell boasts that the enhanced security version of the Latitude 10 offers more features than any other competing tablet available. The entire tablet line is said to be 94-percent cheaper and 17 times faster than using the iPad, in terms of launching an enterprise-wide implementation for the company's employees. Over 50-percent of enterprises report having to invest in software above the cost of the tablet, something that isn't an issue with the enhanced security version of the Latitude 10.
According to the announcement, the Latitude 10 Enhanced Security tablet is designed to be easily added into an already-existing IT environment with minimal hassle. The tablet runs Windows 8, and is therefore also easier to implement for companies that utilizes PCs over Macs. The security features that set this device apart from its previous counterparts includes Dell Data Protection|Access, a management suite for both the device's biometric security hardware and third-party software.
Trust Platform Module, TPM for short, is also available for device integrity checks, while BitLocker is available for creating encrypted partitions and such. There's a Noble Lock slot for physical hardware security, and Computrace Support, which allows the tablet to be tracked in the event that it is stolen. As far as hardware goes, the Latitude 10 Enhanced Security features an Intel Atom Z2760 processor. The tablet is available now for $779.
[via Dell]