Dell unveils giant interactive monitors, laptops for education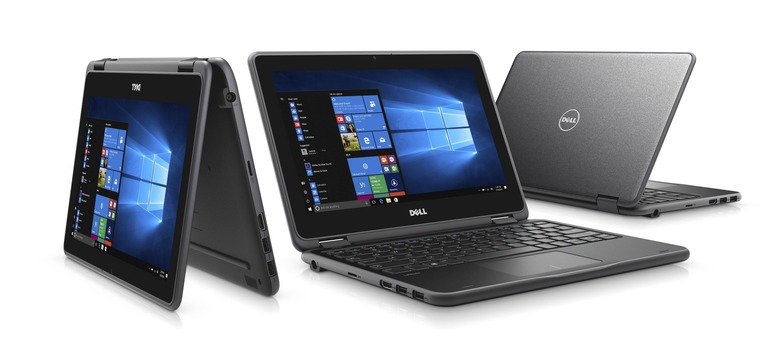 Dell has unveiled a new lineup of products designed for educational institutions, including a pair of 55-inch and 86-inch interactive touch monitors, a convertible Chromebook and convertible Latitude, a couple non-convertible netbooks, and even some Dell Mobile Computing carts. The products were unveiled at the BETT Show in London, and will be launching at various price points starting early next month.
First up are the new convertible laptops, the Dell Latitude 11 Convertible 3189 with Productivity Active Pen and the Chromebook 11 Convertible 3189. Both models feature 11-inch displays with Corning Concore and Gorilla Glass NBT, while the Latitude has seventh-generation Intel Celeron and Pentium processors and the Chromebook has the sixth-gen Celeron processors.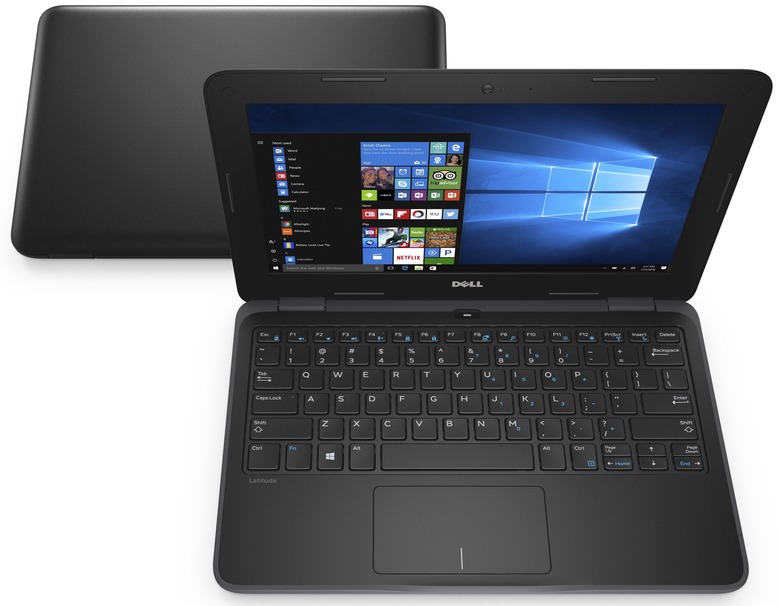 Joining those are the two non-convertible Dell Chromebook 11 and Dell Latitude 11 models. These units likewise feature 11-inch displays, as well as fully sealed keyboards, tamper-resistant secure keys, a 180-degree hinge, and the same processor options as the two convertible models.
Those who need something a tad larger and more powerful also have the Dell Latitude 13 and Dell Chromebook 13 options to choose from — these have larger 13-inch displays and up to Core i5/Core i3 processor options. Other features include faster memory and an optional E-Rate mobile broadband for the Windows laptop.
Joining the laptops are two new displays, the giant 55-inch and even more massive 86-inch 4K Interactive Touch Monitors. These two products are models C5518QT and C8619QT, and they both follow the launch of the similar 70-inch 1080p offering.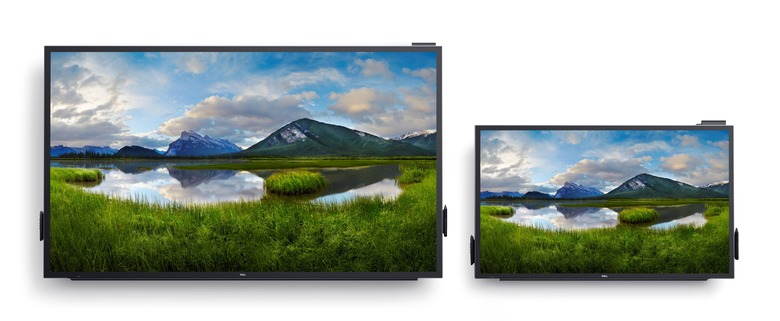 These monitors are designed as alternatives to interactive white boards; they feature up to 20 touch points, InGlass touch tech, passive styli, anti-smudge and anti-glare coatings, and designs that are accommodating of the Dell Wireless Module and the Dell OptiPlex Micro desktop. As expected, though, these monitors won't come cheap at $5,000 USD and $11,000 USD with availability starting March 30.
All the laptops, meanwhile, will be available starting on February 7 with prices ranging from $219 to $579 USD.
SOURCE: Dell