Dell UltraSharp U2412M 24-inch IPS display sells for $399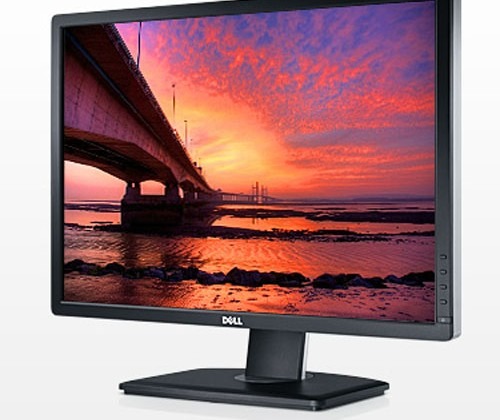 Dell is mostly known for its laptop computers and it has a bunch of accessories for laptops and desktops too. Dell has a new display for computer users that is packed with tech called the UltraSharp U2412M. The screen is large with a panel measuring in at 24-inches. The panel has a 16:10 aspect ratio and uses IPS tech along with an LED backlight.
The screen has multiple settings for energy use that will change the color temperature and text brightness at the touch of a button. The panel also has no arsenic or mercury in its construction. The 24-inch screen has a resolution of 1920 x 1200 and has a 2 million:1 contrast ratio and a 8ms response time. The screen also covers a wide color gamut with 82% coverage.
Dell covers the screen with a 100% replacement guarantee for bright pixels. The stand the screen uses has 115mm of height adjustment and the display can swivel to portrait or landscape modes. Brightness for the panel is 300cd/m2 and it has a pixel pitch of 0.27mm. Connectivity includes DVI-D, DisplayPort, and VGA connectors. The screen is available right now direct from Dell at $399.
[via Dell]