Dell UltraSharp 32 UP3214Q and UltraSharp 24 U2414H monitors now available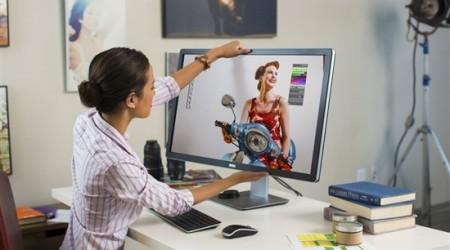 The first time we heard about the new Dell UltraSharp 32 UP3214Q monitor was back in July when word of the high-resolution device for surfaced. Dell has now announced that monitor and its UltraSharp 24 U2414H monitor are available to purchase in China right now. Unfortunately, there's no indication of when these high-resolution monitors will be available in the US and other countries.
The UltraSharp 32 monitor promises impressive screen clarity and has a native resolution of 3840 x 2160 combined with a high pixel density. The screen measures 31.5-inches and has ultra-wide viewing angles of 176°. The monitor also features Dell PremierColor giving color professionals the color accuracy they need for professional work.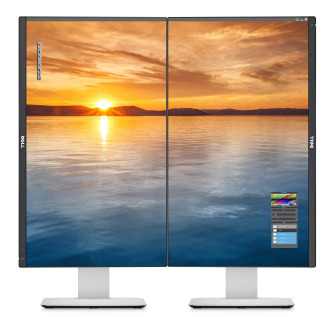 The monitor also supports color calibration with a deltaE<2. The monitor supports color depth of up to 1.07 billion colors. Dell is aiming the monitor at graphic designers, video game designers, engineers, photographers, and anyone else who needs high color accuracy. The UltraSharp 24 monitor has the world's thinnest monitor border at 6.05 mm. That thin bezel is only available on the top of the monitor.
The display can rotate 90° clockwise placing the thin top bezel side-by-side and multiple monitor setups. The monitor supports 16.77 million colors allowing it to cover 96% of the sRGB color gamut. It has viewing angles of 178° and a native resolution of 1920 x 1080. No pricing details are offered at this time.
SOURCE: Dell