Dell UltraSharp 32 monitor introduced with UHD resolution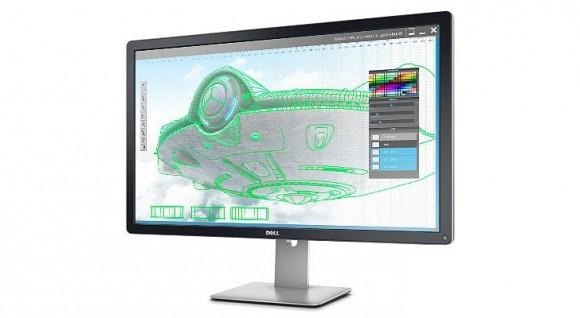 Those who spend a lot of time on the computer usually find two or more monitors to be better than one, but there are some instances where a larger, high-resolution display works better than a set of dual monitors (or in addition to them). Such is a case where Dell's new ultra-high-definition UltraSharp 32 display comes in. The monitor is aimed at professionals who work with media.
Dell introduced the monitor yesterday without much fanfare, laying out the UltraSharp 32's specifications in a short to-the-point press release. As the name indicates, the UltraSharp 32 measures in at a massive 32-inches, and has an ultra-high-definition resolution of 3,840 x 2,160 pixels, putting it firmly in the Ultra HD category.
The UltraSharp 32 features 1.07 billion colors, which is in excess of 64 times the number you find on the average monitor. The colors can be controlled by the user via the Dell UltraSharp Color Calibration Solution software, which is said to include LUT hardware access. For this reason, it is targeting consumers that require precise colors, such as artists.
In addition to the colors and calibration software, the UltraSharp 32 also utilizes IGZO display technology and is optimized specifically for Dell Precision computer workstations. The monitor is slated to be available some time in the fourth quarter of this year, but no specific release date nor price has been revealed.
SOURCE: Engadget