Dell, Ubuntu Linux OS, Haswell processor, touchscreen unite in Sputnik 3 laptop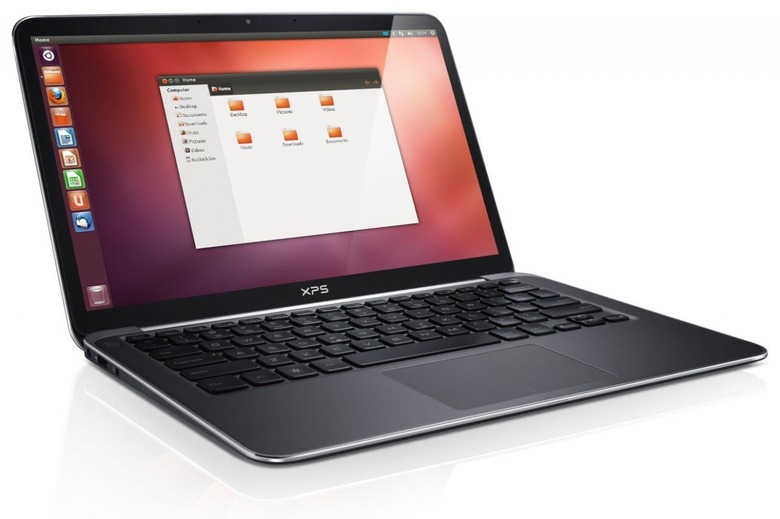 Dell this weekend announced the release of its third XPS 13 Laptop, Developer Edition, codenamed Sputnik 3. This 3.02-lb client-to-cloud touchscreen ultrabook comes prepackaged with Ubuntu Linux 12.04 LTS and a 4th-generation Intel (Haswell) processor. Developed by developers for developers, the Sputnik 3 is available in two configurations.
The first configuration uses a Core i5-4200U processor (3M cache, up to 2.6 GHz) with a 128GB mSATA solid state drive. The second clocks faster with a Core i7-4500U (4M cache, up to 3.0 GHz) and holds more with a 256GB drive. The first runs for $1249, the second for $1549.
All other specs are the same between the two. The Haswell processors both use HD graphics 4400 cards. Each 13.3-inch LED backlit touch display with Truelife and FHD resolution packs 1920x1080 pixels–a high-definition screen that definitely helps to justify the price points. They also pack the latest Wi-Fi (802.11ac) and Bluetooth 4.0.
The Sputnik 3 replaces the previous Sputniks, the chief upgrade being the inclusion of Haswell. The second Sputnik was primarily intended to address a monitor resolution problem from the first, and the first was a "skunkworks" project that became a viable product, according to Dell Services' Director of Cloud Developer Programs Barton George.
A skunkworks project is one carried out by a small community of people who want to break radically from established traditions. Sputnik 3 certainly fits that description, at the very least in terms of the odd pairing of components: Normally, Haswell-equipped ultrabooks come with a Windows OS, not Linux. They also come with various developer tools and access to a cloud launcher and profile tool.
Both laptops are now available in the US. Most of mainland Europe and the UK will be able to purchase a Sputnik 3 by the end of November; Belgium, Denmark, Norway and Sweden can get one sometime in December.
SOURCE: Barton's Blog