Dell Studio XPS 435 goes on sale today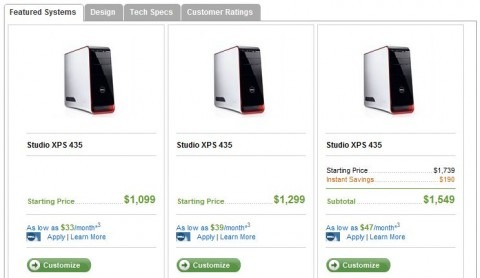 The Dell Studio XPS 435 which quietly appeared on the company's US site yesterday has now gone on sale, with prices starting at $1,099.  That gets you Intel's Core i7-920 processor running at 2.66GHz, 3GB of DDR3-1066 memory and a 500GB hard-drive, together with AMD's ATI Radeon HD 3650 256MB video card.
As we found out yesterday, though, Dell have left plenty of headroom for massive upgrade potential.  The Intel Core i7-965 CPU is a $1,170 upgrade on its own (or you could go for the i7-940 at $470), while you can spec up to 24GB of RAM ($1,500), various degrees of RAID storage up to 2TB in size, and a Blu-ray burner for $200.  There's also graphics upgrades, with the maximum spec being an ATI Radeon HD4870 1GB for $250.
All in all it's an impressive machine, but according to Dell it's not intended to be a gaming monster but a multimedia desktop.  The Dell Studio XPS 435 series will apparently start shipping on March 19th 2009.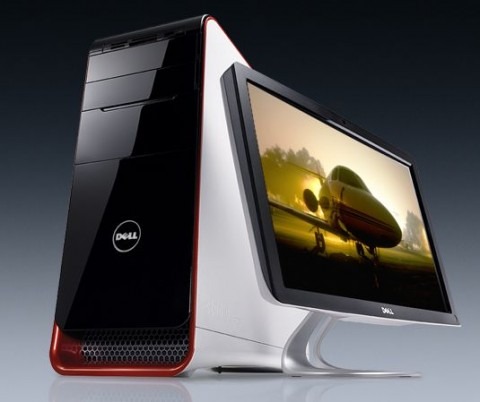 [via DesktopReview - Thanks Johnny!]