Dell SP2008WFP LCD display with built-in webcam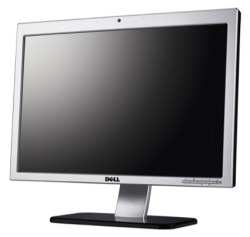 Dell is going to launch a new LCD display soon. The SP2008WFP is a 20-inch monitor that sports a 2-megapixel webcam with built-in microphone.
Dell SP2008WFP LCD display provides native resolution of 1680x1050 pixels with response time of 2ms and a 2000:1 contrast ratio. The display comes with two output; DVI with HDCP and VGA.
It features motion detection, remote monitoring and time-lapse video capture. HotHardware reported it will be priced at $289.
Dell Set To Launch SP2008WFP 20" LCD [via hothardware]