Dell shows off new Display Port monitor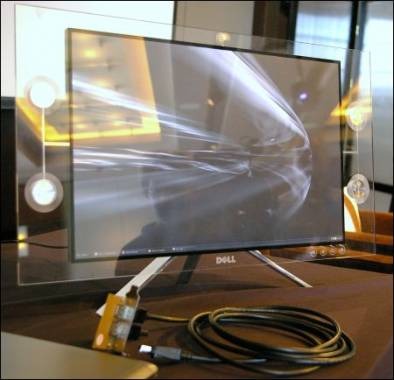 Dell is showing their strong support for the new Display Port standard by unveiling a new high-resolution monitor using the new connection.
The monitor looks very sexy, though I think I'd actually prefer it without the fancy clear glass surrounding the edges. Look at how tiny the black plastic edges are, now that's what I'm talking about. Dell is claiming that the Display Port is the future, and just looking at the single cable that can be used to hook up the display, speakers, microphone and webcam, it sounds like it has potential.
Dell plans on shipping these sometime later this year, though no pricing details were announced.
Dell Display Port LCD Monitor is sleek and sexy [via newlaunches]