Dell ships UltraSharp 22-inch 2209WA with IPS panel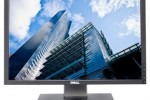 With recent releases like S2209W, S2309W and SP2309W, We lost faith at some point if all DELL Ultrasharp has gone with cheaper TN film panel fabrication, boosting ridiculous dynamic contrast and fast panel response rate for the expense of color accuracy. Not so, apparently, there's love left from IPS advocate in Dell marketing.
Dell has released UltraSharp 2209WA, a 22-inch widescreen format 16:10 LCD with 1680 x 1050 resolution. For the record, we've not seen any 16:9 LCDs to date equipped a with better panel type rather than the TN film technology.
The new UltraSharp is capable of a much realistic 1000:1 native contrast (3000:1 dynamic), 3000 cd/m2 brightness, and 6ms panel response rate. The benefit of an IPS panel permits a much wider viewing angle at 178/178 degrees, and supports accurate color reproduction with 24 bits/16.7 million colors.
Connectivity lacks HDMI, but will feature a HDCP compliant DVI, one analogue VGA , four USB 2.0 ports and panel can be easily removed from its VESA mount. Dell has listed the 2209WA available to order online now for $299. It's a great IPS replacement to the discontinued 20-inch HP LP 2065, and with a larger and wider screen too.