Dell SP2309W LCD supports "higher than Full HD" resolution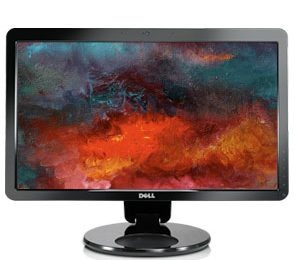 While many already knew about the Dell SP2309W LCD because of a listing on a Canadian website, the display has now been officially announced and launched in the US. So what makes this display extra special? It can support a resolution that actually exceeds HD quality.
With support for resolutions up to 2048 x 1152, this display goes beyond the typical 1080p maximum of most displays nowadays. As if that weren't impressive enough, this LCD also has a 80,000:1 contrast ratio, a response time of 2ms and a brightness of 300cd/m2.
Additional features include twin microphones and a built-in 2-megapixels webcam. It uses a true 16:9 widescreen ratio and there are video ports a plenty including DVI-D, HDMI and VGA. You can get the Dell SP2309W LCD display now for $379.