Dell pack hexacore i7-980X into Studio XPS 9100 PC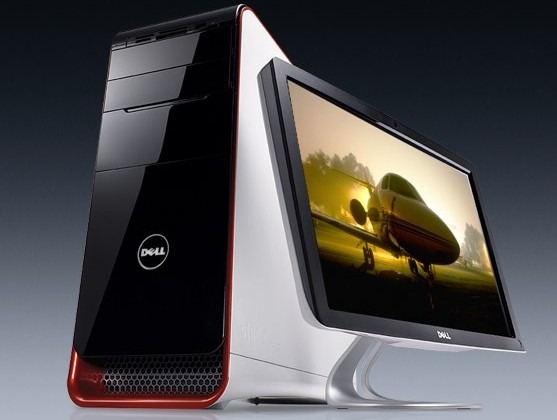 Dell has updated its
Studio XPS 9100 desktop series
to include Intel's latest Core i7 processors, bringing a welcome burst of speed with up to hexacore chips on offer.  Priced from $949.99 with the 2.66GHz Core i7-920 paired with 3GB of DDR3 memory and NVIDIA GeForce G310 512MB graphics, Dell are asking a further $470 for the Core i7-960 or a cool $1,000 more for the six-core i7-980X.
Other options include up to 24GB of DDR3 memory – though it'll cost you $1,100 – and a choice of ATI Radeon graphics cards up to the HD 5970 2GB, for $580.  Storage kicks off at 750GB as standard, but can be expanded with up to 2TB individual drives and a choice of RAID 0/1 array settings.
Beyond that it's the usual DVD or Blu-ray burner, multiple ports – including HDMI, USB 2.0, eSATA and S/PDIF, though no USB 3.0 – all in a reasonably slick tower case.  The new Dell Studio XPS 9100 machines are available to order now.
[Thanks Paul!]