Dell outs USB-C and Thunderbolt 3 docks (and Macs can play too)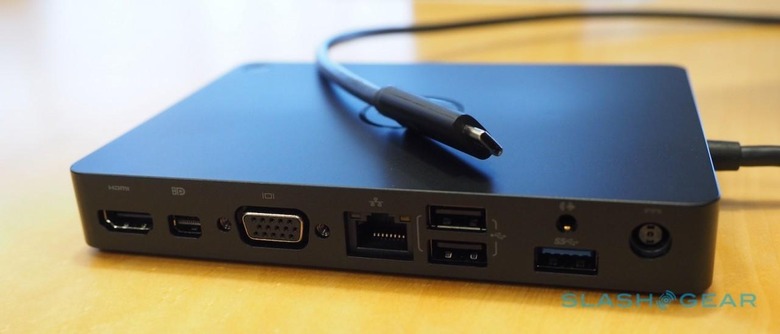 USB-C and Thunderbolt would distill our every cable need into a single cord, or so we were told, but it's taken Dell to finally deliver on the promise. The company has revealed a pair of docking stations here at CES 2016, one using a USB 3.0 USB-C connector and the other a Thunderbolt 3 USB-C, targeted not only at Dell's own laptops and tablets, but anything else with the right port.
The Dell Dock is the smaller of the two, a 155 x 110 x 21 mm box that connects to a laptop via a single USB-C 3.0 cable. It may be compact, but it isn't short on ports: there are three USB 3.0, two USB 2.0, HDMI, mini DisplayPort, VGA, a stereo output, combo audio in/out, and gigabit ethernet.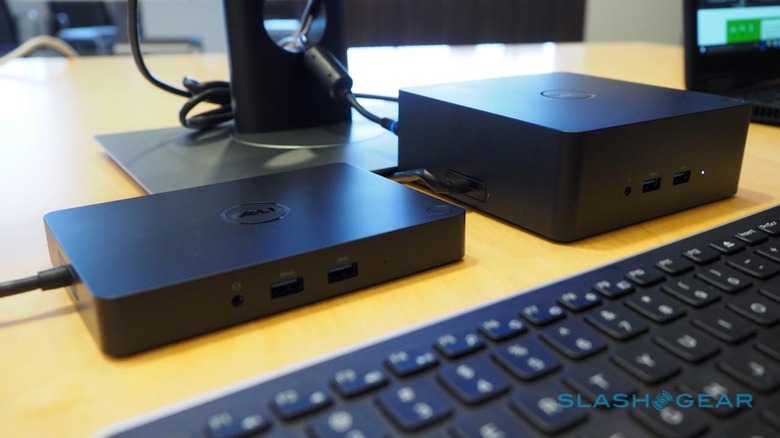 Altogether two displays of up to 1920 x 1200 (60 Hz) can be driven from a single Dell Dock, or one 3840 x 2160 (30 Hz) monitor.
Larger, and more capable, the Dell Thunderbolt Dock comes in at 145 x 145 x 52 mm. It connects via Thunderbolt 3 (which uses the USB-C connector type) and can drive up to three 1080p displays or two 4K displays at 60 Hz.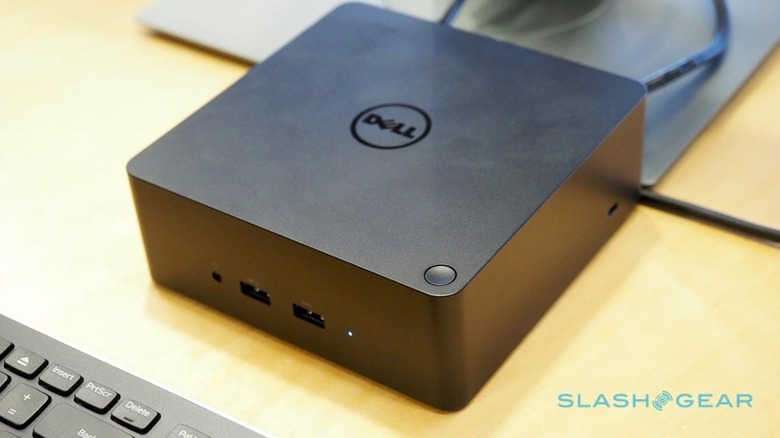 Like its smaller brethren it has two USB 2.0 ports and three USB 3.0, VGA, mini DisplayPort, and HDMI, but throws in a full-sized DisplayPort and a Thunderbolt 3 port too.
While, unsurprisingly, both docks support a long list of Dell's own laptops and tablets, since they use an industry-standard USB 3.0/Thunderbolt 3 connection they'll also play nicely with similarly-compliant third-party hardware.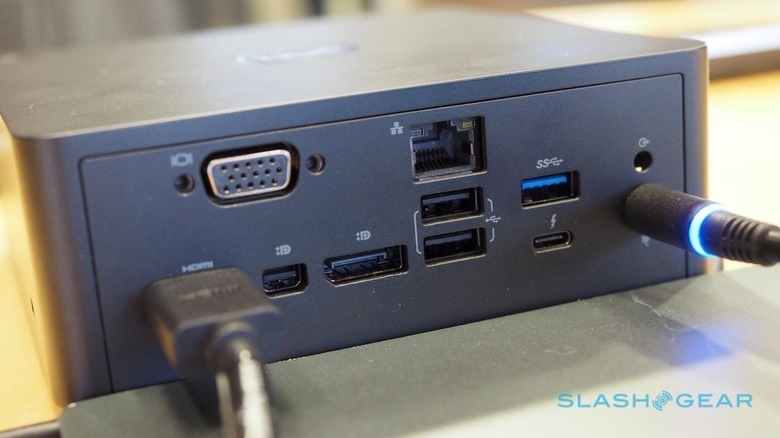 That means your 12-inch MacBook should get along fine with the Dell Dock, something likely to give owners of the Apple ultraportable considerable joy.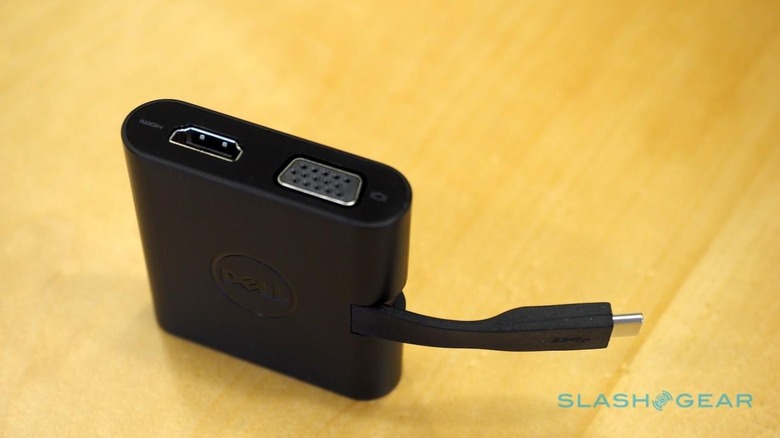 Meanwhile Dell also has a new USB-C 3.0 dongle, complete with full-sized USB 3.0 ports, HDMI, VGA, and ethernet, together with an external power adapter that has both USB outlets for a smartphone and a port for charging a laptop or tablet, too.
Both the Dell Dock and the Dell Thunderbolt Dock will go on sale January 28, priced at $199 and $299 respectively.