Dell offers up Black Friday deals, too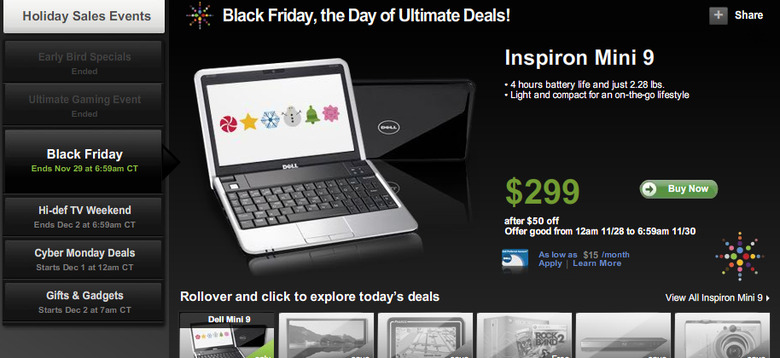 If we posted up every single store that has a Black Friday sale going on today, then we wouldn't have time to post anything else! But one thing is for certain, Dell is offering up quite a few deals that are worth noting and acting on, if you're interested.
These deals are only good for today on their website, but they're worth checking out. For instance, you can get a 19-inch Dell flat panel monitor for $129, $50 off its original price. Or, you could snatch up the Inspiron Mini 9 netbook for just $299.
Other deals include a $559 Inspiron 1525 notebook, which adds up to $282 off, plus discounts on Smartparts digital photo frames, Creative Zen MP3 players and more. The best deal by far, however, is the super discount on the 42-inch Sharp HDTV. While it normally costs $1,399, you can get it today for $779.