Dell Mobile Connect adds iOS file transfers and app mirroring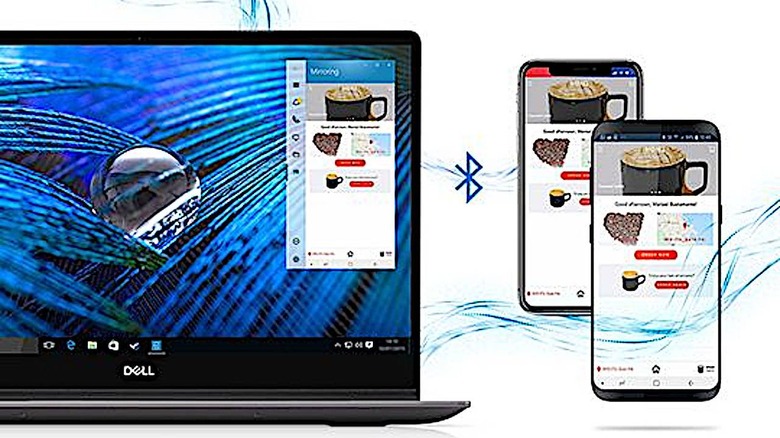 Different companies have different ideas about how to bridge the divide between mobile and PCs. Some turn smartphones into desktops while others try to create one OS that runs on all the devices. The trend these days is to simply allow users to access their phones from their computers without having to pick up the device at all. That's what Dell's Mobile Connect has always promised and now it is extending that promise by giving iPhone owners the ability to use their apps right on their Dell Windows computers.
Dell launched Mobile Connect back in 2018 and already supported both iOS and Android but, as one might expect, the level of support was not the same. It did support notifications, messaging, calls, and contacts for both platforms but Android users had the upper hand.
Paired with an Android phone, Dell Mobile Connect could easily transfer files between phone and PC. More than that, it could actually mirror apps so you're not limited to just the usual operations. Dell promised those to functions will come to iOS in Spring 2020 and that time has finally arrived.
As part of its pre-CES announcement, Dell revealed the update that will flip the switch for iOS users. With app mirroring and wireless file transfers, Dell PC owners with iPhones can access ridesharing and social media apps from their computer screen or drag and drop files as if the phone's storage is on your computer.
Of course, this wonderful utility is only available on Dell computers, specifically certain XPS, Inspiron, Vostro, Alienware, and even G models from 2018 or later. It also requires that iPhones are running iOS 10 and above. Whether this app mirroring feature was made with Apple's blessing, however, is unknown but Dell probably wouldn't be making a big splash out of it if it weren't.