Dell Launch Mini 10v Moblin Edition Netbook For Devs [Video]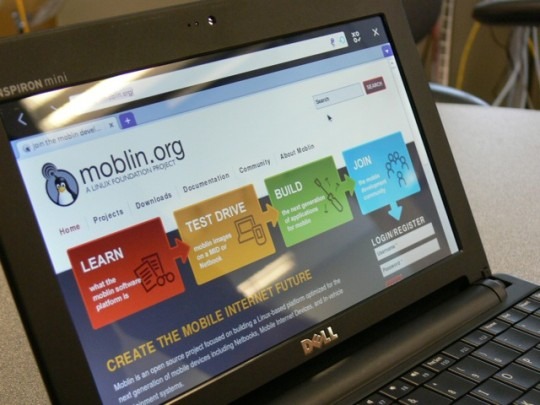 Dell have announced their first netbook running Intel's Moblin platform, and it's available for developers to buy now.  The Dell Inspiron Mini 10v Ubuntu Moblin Remix Edition is priced at $299 and comes with the usual Mini 10v specification – Atom N270 processor, 1GB of RAM, 160GB hard-drive – but uses Canonical's combination of the core Moblin Version 2.0 interface, libraries, and applications with the internals of Ubuntu Linux 9.04.
Video demo after the cut
While general consumers will be able to buy the Moblin 2.0 netbook, Dell are really aiming it at Linux developers looking for a native platform to code and test on.  More on Moblin 2.0 and what it includes here.
If, however, you already have a spare netbook you fancy turning over to Moblin 2.0, and don't want to spend $299 on Dell's preinstalled offering, the company have your back there, too.  There are download links and instructions to the Moblin Installation Image in their wiki, though it's worth noting that the build has been created with the Mini 10v in mind and may lack drivers and support for other netbooks.