Dell Latitude Z 600 arrives: wireless charging & dock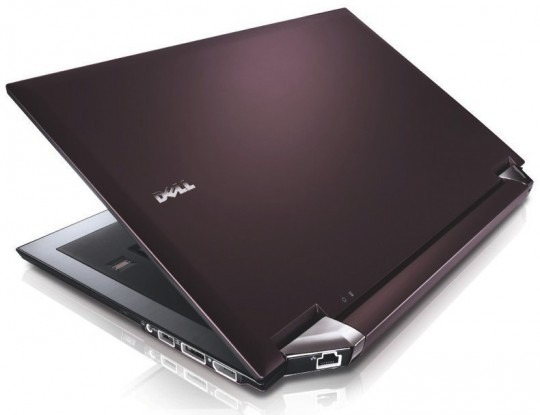 Dell have finally outed their new flagship business notebook, the Dell Latitude Z 600, a 16-inch machine that's packed full of wireless technologies.  The Latitude Z 600 has a matte-finish 1,600 x 900 display, backlit keyboard, choice of Intel Core 2 Duo 1.4GHz SU9400 or 1.6GHz SU9600 processors, up to 4GB of RAM and up to dual SSD drives for storage, as well as an optional wireless charging stand (around $200 each for the stand and the notebooks' wireless module) and optional UWB-based wireless dock with USB, DVI and other connections.
The Latitude Z also has a 2-megapixel webcam with autofocus, which can be used to log users in via facial recognition, scan business cards and input details from them automatically into Outlook, and create PDFs by photographing physical documents.  A capacitive touch-strip along one side of the keyboard calls up a menu of shortcuts, which Dell call "EdgeTouch".  Of course, there's also WiFi, Bluetooth and integrated 3G, and the whole thing weighs 4.5lbs.  Battery life is tipped at either 4hrs from the 4-cell or 8hrs from the 8-cell pack, though the latter doesn't fit completely flush with the body of the notebook.
Dell have also given the Latitude Z a quick-start feature, called Latitude ON, which rather than being a simple secondary Linux OS is actually a whole separate ARM-based Linux system living inside the notebook.  Kept entirely separate from the main system, it offers speedy access to contacts, Exchange email and the browser.
What the Latitude Z 600 isn't is cheap.  Pricing starts from $1,999 and the notebook is available from today in the US, Canada, select European and Asian countries; however the wireless charging module and dock won't go on sale until late October.