Dell Latitude XT Tablet - Info And Pics Leaked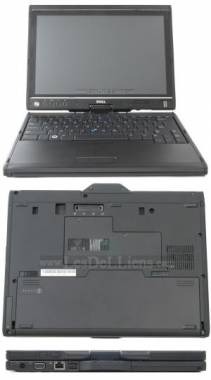 We already heard earlier this year that Dell would be making the plunge into the Tablet PC market. However, since the announcement, little information has been made available. Thanks to a recent leak, we've now got most of the specs on the new machine.
The new Latitude XT will feature a 12.1-inch screen that can be LED-backlit if you choose. It will be powered by an Ultra Low Voltage Core 2 Duo U7600 and up to 3GB of RAM. You'll have an ATI Radeon Xpress 1250 with up to 256MB of HyperMemory.
You'll have your choice of a 4,6 or 9-cell batteries to keep it going. Naturally the more cells you get, the longer it will last, but you sacrifice weight for battery life. The battery includes a small meter than shows the remaining life, even when powered off. The Latitude XT will also have Bluetooth 2.0+EDR, 802.11n WiFi to keep you connected. Look for this to launch on November 5th.
Dell Latitude XT Tablet Specs, Images Leaked [via dailytech]