Dell Latitude E-Series Notebooks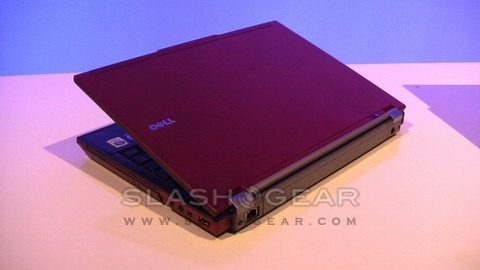 Dell has taken the wraps off its fourth-generation Latitude series, boasting up to 19hrs battery life (with an optional battery slice), single frame magnesium alloy chassis and options including backlit keyboards, WiMAX and fingerprint readers.  The company also previewed Latitude ON, an instant-on environment similar to SplashTop but of Dell's own creation, for quick access to email, calendar, contacts and browser.  Four new models were introduced, the ultraportable E4000-series, everyday E5000-series, mainstream E6000-series and semi-rugged E6000-series.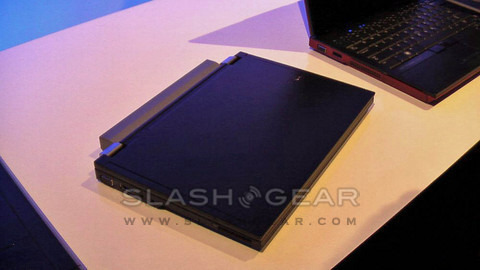 All of the new systems use Intel Centrino 2 chipsets, and Samsung SSDs are optional for all.  Dell have also introduced a range of new docking stations, common across all the new models, which have one-button release.  The new AC adaptor is around the size of a BlackBerry, again common to all models, and can provide an 80-percent charge in one hour; peripherals and other devices can be recharged from the USB ports whether the notebook is on or off, plugged in or otherwise.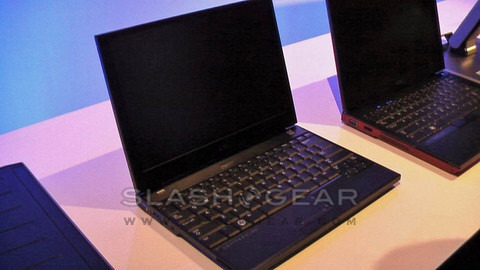 The Latitude E4200 is a 2.2lbs, 12.1-inch laptop available in available in Regatta Blue, Regal Red and Quartz Pink, while the E4300 has a 13.3-inch display, weighs from 3.3lbs and has an optical drive.  The E5400 and E5500 are 14.1 and 15.4-inches respectively; similarly, the E6400 and E6500 are 14.1 and 15.4-inches respectively.  The Military 810F spec E6400 ATG is a 14.1-inch notebook resistant to dust, vibration and humidity.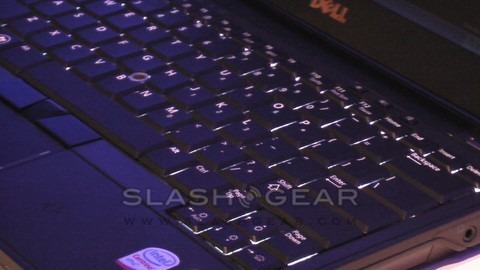 In terms of security and power, Dell have developed ControlPoint which centralizes all the battery and encryption functionality.  Eco power settings can apparently add up to 20-percent extra on top of that 19hr figure.  Both fingerprint readers and contactless security cards are supported, and the system uses an embedded processor and non-volatile RAM to separately store user credentials.  IT departments are able to track or remotely wipe lost machines.  An accelerometer can lock down the hard-drives, in case of a fall, in a drop of just 5-inches.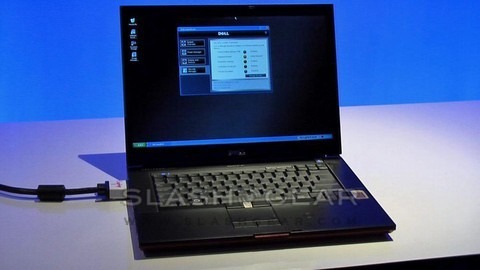 The two ultraportables will be available over the next couple of weeks, while the E6400 and E6500 are available today priced from $1,139 and $1,169 respectively.  The E5400 and E5500 are also available now, priced from $839 and $869 respectively.  Finally, the semi-rugged E6400 ATG will start at $2,399 and be available next week.