Dell Latitude 14 Rugged Extreme lineup aim for military-readiness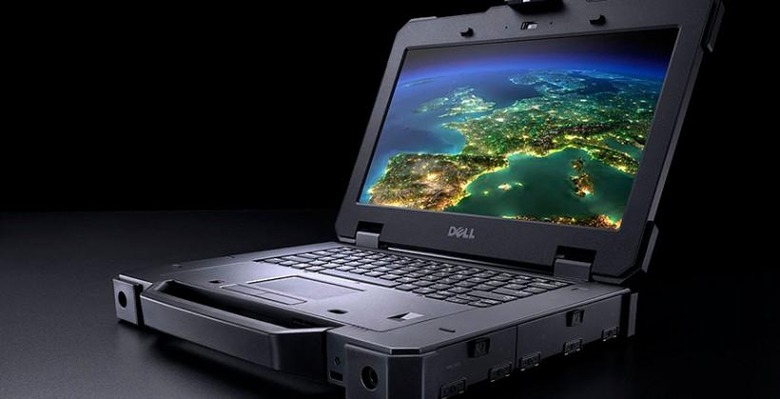 This week the folks at Dell responsible for letting the world know about their ultra-tough notebook and tablet lineup have released the Rugged Extreme collection. First on the books is the Dell Latitude 14 Rugged Extreme – standard save it's hardcore attitude. Then there's the Latitude 12 Rugged Extreme convertible notebook, one that can effectively change position for whatever job you've got.
With the Dell Latitude 14 Rugged Extreme you're going to have more toughness than even the extended name suggests. This machine – and the 12 as well – are made with impact-resistant ultra-polymers and sturdy magnesium alloy. Both machines are working with compression gaskets and sealed doors as well.
""With new ground-up design and industry-first innovations, the Latitude 12 and 14 Rugged Extreme mark the beginning of a renewed and expanded commitment by Dell to the rugged space.

The Rugged Extreme line is backed by the Latitude promise of reliable, secure and manageable commercial PCs and can move easily from the boardroom to the battlefield or wherever the job takes you — an assurance unmatched by the competition."

- Kirk Schell, former officer, United States Navy and vice president, commercial PCs, client solutions group, Dell
Both machines work with "Direct-view" technology for outdoor readability. The Latitude 12 works as a tablet and a notebook with resistive multi-touch capabilities on its display, enabling use with gloves.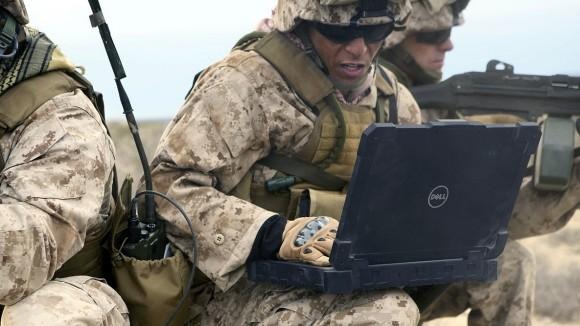 Both machines work with a sealed, customizable RGB backlit keyboard for all lighting conditions as well as an "Instant Stealth" mode for "incognito" working. Both machines also work with up to 16GB of memory and 512GB solid state storage.
The Latitude 12 Rugged Extreme works with an 8-megapixel "bottom camera" – possibly the first "bottom camera" on the market. Both machines work with USB 3.0 and native serial and both machines will be available immediately if not soon!