Dell Latitude 13 3000 convertible targets small businesses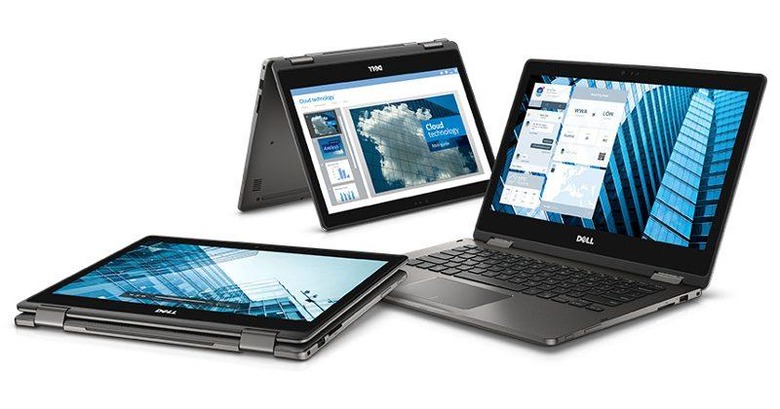 2-in-1 laptop/tablet hybrids, whether the detachable or the convertible kind, seem to be the rage these days, as predicted by market analysts like IDC. Most of them, however, are priced "competitively", which usually means they're way beyond the reach of small businesses. At least that is the spiel that Dell is making with the launch of its new Latitude 13 3000 series that offers small businesses, or really anyone for that matter, a 13.3-inch laptop that turns into a tablet for a starting price of $699.
As convertibles become more common, expect that models like these to also drop their prices similarly. But while there are indeed already some affordable 2-in-1's in the market, Dell tries to set the Latitude 13 apart with its business focus, like any other member of its Latitude line. In particular, its built-in infrared sensor means that Windows Hello facial recognition works out of the box. A multi-functional USB-C port is also available for data, audio, and even video transfers. And, of course, its ability to go from laptop to "tent" to "display" to tablet means that the Latitude 13 3000 can be used for almost any situation or need.
Underneath the hood, the laptops are quite decent but not exactly overwhelming. At the highest, you can get a 6th gen Intel Core i3 or i5 with a maximum 16 GB of RAM and a 512 GB SSD. The 13.3-inch 1920x1080 screen of course supports touch. As a full-fledged laptop, versus a tablet, it comes with a wide array of ports, including HDM, full-sized USB ports, an SD card reader, and even a Noble Lock slot.
The Dell Latitude 13 3000's appeal to small businesses boils down to the price, which starts at $699. That, however, will only get you an Intel Pentium processor with 4 GB of RAM and 128 GB of SSD storage. The top specs, however, do come at $1,099.
SOURCE: Dell