Dell Laptops Might Give You Some Electric Shocks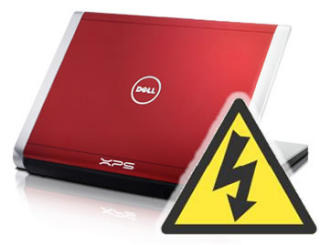 Folks at CNET found unpleasant surprise about their new Dell XPS M1530 machines – it gives out electric shock ranging from tiny tingle to a sudden jolt. Apparently, they are not the only people who had experience this problem, as many others have post complaints in Dell's forums.
According to CNET, the problem only exists in Dell's laptops that use brushed-aluminum finish, which includes XPS M1330 and M1530. The cause of the problem could be its power adapter that isn't grounded properly due to its two-pin connection.
Dell has not acknowledge the problem, however it is wiling to replace all affected two-pin power adapter with three-pin power adapter.
[via crave]