Dell Kills Its Android Tablets, Focus On 2-In-1 Windows Slates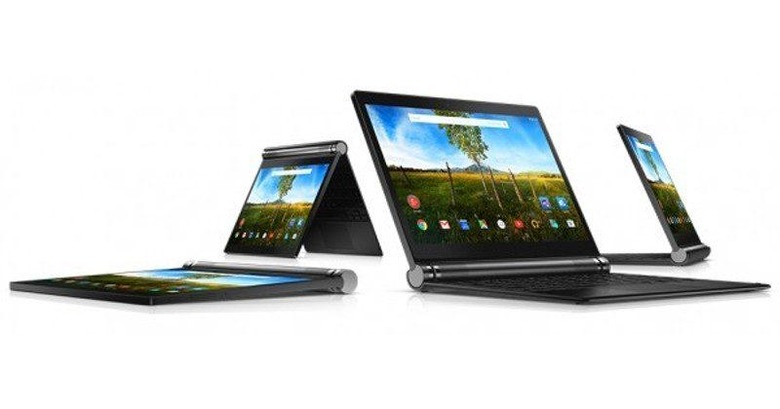 Analysts and market observers have long been chanting the death of tablets as we know them. Now Dell is dancing to their tune and has formally announced the death of its Android-powered Venue tablets. Which isn't much of a surprise given it hasn't exactly put out a brand new model since last year. The PC maker, however, isn't ditching tablets altogether, at least not completely. It will, instead, realign its focus and resources on the more specific 2-in-1 style of tablet/laptop hybrids. But, at the same time, it will also put the focus on Windows 10 for those devices.
The news is both expected yet still disheartening for the Android world. Although not exactly the most prolific Android device maker, Dell has put out rather interesting Android devices. It was the first to put Intel's RealSense 3D camera inside a retail Android tablet, in the Dell Venue 8 7000. It also had an Android-based Wyse Cloud Connect dongle that was like Chromecast, but for actual, productive computing. Most of its Android tablets, however, lie more on the mid-range spectrum.
Almost like a self-fulfilling prophecy, Dell is hunkering down on Windows 10 2-in-1 devices instead, which those same analysts predict will be both the death and the revival of the tablet line. Indeed, after the Microsoft Surface and the iPad Pro, we are seeing a surge in such devices, ranging from cheap, unknown brands to the big boys in the market.
What is interesting, however, is that "Android" and "2-in-1 devices" aren't exactly mutually exclusive, as the likes of Jide's Remix Ultratablet have proven. Then again, the Pixel C also serves as a counterpoint. Hopefully Android Nougat will at least make OEMs like Dell reconsider their position.
The sadder news is that Dell is almost completely severing ties with Android, at least as far as its existing devices go. Dell will no longer even support those with updates, major ones or critical security fixes. Dell customers and fans who still want to have some, more or less updated, Android experience might want to look into Dell's Chromebook's instead, as those are promised to get Android app support, albeit much, much later.
VIA: PCWorld
SOURCE: Dell