Dell Inspiron Mini 9 Vodafone HSDPA reviewed: integration costs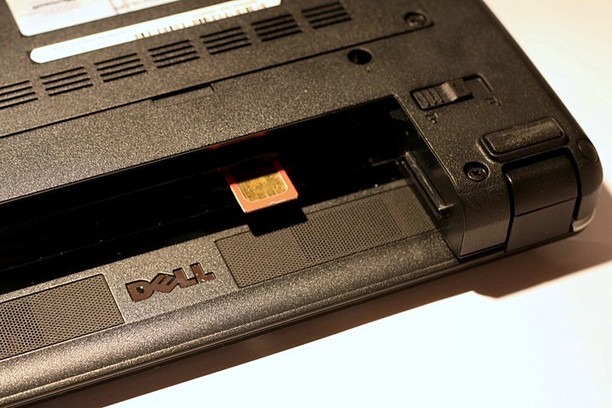 Dell's partnership with carrier Vodafone UK has meant that, for the cost of a two-year data contract, users can have a "free" Inspiron Mini 9 netbook and 3G HSDPA connectivity without the hassle or bulk of an external dongle.   Pocket-lint have reviewed the WWAN-integrated Mini 9, and come away with mixed feelings: having everything built in is great, but some of the other hardware choices are disappointing.
The Inspiron Mini 9 part of the review basically reiterates what we already know – that build-quality is good and performance as snappy as can be expected from a 1.6GHz Atom, 1GB of RAM and Windows XP Home – but it does flag up one awful fact.  Vodafone will (currently) only be making an integrated-HSDPA version of the 8GB Inspiron Mini 9, rather than the 16GB model.  That might seem enough space on paper, but the OS and pre-installed software takes up around 4GB leaving you with comparatively little room.
HSDPA performance is better, with the same Vodafone Mobile Connect software as you'd get with a USB modem but a faster connect thanks to not needing to wait for it to power-up.  The app shows broadband usage and other stats, a necessary evil considering you only get 1GB of data per month. 
In the end, though, you pay dearly to have it all integrated.  Not only are you getting the smaller storage version, Vodafone's WWAN deal is more expensive than you can find shopping around.  Back at the time of the initial announcement, we discovered you could get Vodafone's own 3GB service, plus a full-price Inspiron Mini 9, for just £59 ($107) more than the bundle.  Pocket-lint agree:
"As a netbook offering, the only criticism is that the SSD just isn't really big enough. While you'll gain space in your bag by not having to carry around a dongle, that space is likely to be taken up with a portable hard drive" Pocket-lint