Dell Inspiron 7000 notebooks and Inspiron 23 AIO break cover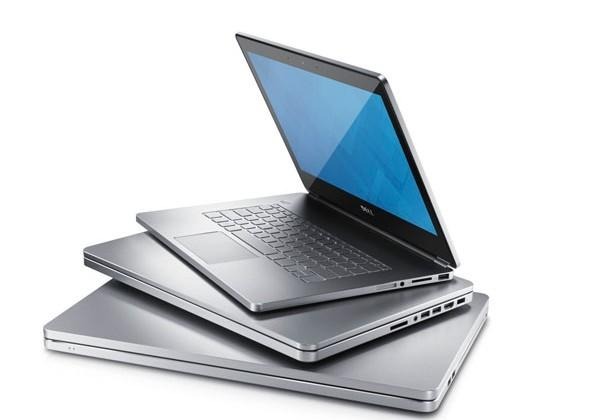 Dell has unveiled some new Inspiron notebooks including the 7000 series and the Inspiron 11 3000 series. The computer maker has also unveiled the new Inspiron 23 all-in-one computer. The Inspiron 7000 Series laptops promise impressive performance in very thin designs with diamond cut beveled edges.
The 7000 Series uses forged aluminum to make it strong and lightweight. All the notebooks in the 7000 Series also support 10-finger capacitive touch and have edge to edge Corning Gorilla Glass over the screen for durability. In the 7000 series line are the Inspiron 14 and 15, which can both be purchased with an optional full HD 300-nit touch display. A larger screen Inspiron 17 is also available.
The machines have backlit keyboards standard and take advantage of fourth-generation Intel Haswell Core i5 and Core i7 processors as well as various SSD storage options. Dell promises up to eight hours and 52 minutes of battery life for the Inspiron 14 with up to seven hours and 24 minutes of battery life for the Inspiron 15.
Dell has also mentioned the Inspiron 11 3000 Series ultraportablehim, which we first saw earlier this month. This 11.6-inch screen with 10-finger capacitive touch and has an integrated noise-canceling dual array microphones for web chats and the machine is 0.83-inches thick and weighs 3.15 pounds. Battery life is promised to be eight hours and 20 minutes per charge.
The Inspiron 23 is hailed as the world's thinnest 23-inch all-in-one PC. The 23-inch screen supports full HD resolution and 10-finger capacitive touch. The AIO has an articulating stand making it easy to adjust for comfortable use. The Inspiron 11 3000 series will start at $379 with availability set for October 3. The Inspiron 7000 laptops start at $699 for the Inspiron 15, and $849 for the Inspiron 14 or 17 with availability set for September 26. The Inspiron 23 AIO starts at $999 and will be available October 1.
SOURCE: Dell