Dell goes green with new packaging for Mini 10 netbooks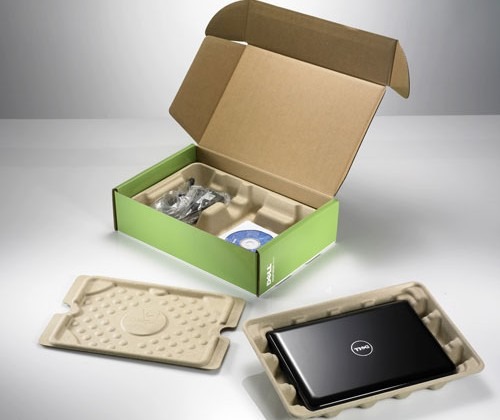 Dell is trying to give itself a green makeover to not only help the environment and give it more of a green reputation, but to save money as well by reducing the amount of packaging it uses. Dell has announced that it is now using renewable bamboo packaging for some of its products.
The bamboo is being used instead of paper, foam, and corrugated packaging. The first computers to get the new packaging from Dell will be the Inspiron Mini 10 and Mini 10v. The renewable bamboo will replace foams to cradle the netbooks inside the box. The new outer box is also made of 25% post-consumer recycled materials.
Dell reports that it is using bamboo because it grows fast, up to 24 inches per day. Bamboo is very strong and it is easy on the environment. Anyone who has ever had bamboo in their yard can tell you it grows like a weed. The bamboo is sourced in China, but far from the habitat of those bamboo-eating pandas China is famous for.