Dell EC280 Mini-ITX PC - low cost Mini-ITX based PC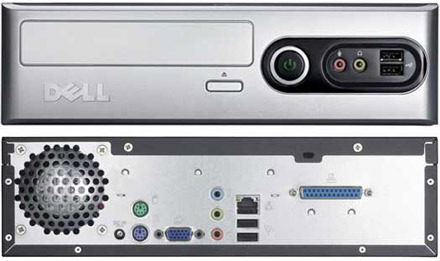 Dell unveiled the EC280, a Mini-ITX based PC that uses low power consumption. It is powered by Intel's Celeron M205 running at 1.2Ghz and uses SiSM661GX chipset.
The system can be load up up to 512MB of RAM, up to 80GB of hard drive, and a CD-ROM or DVD-ROM options. The system is clearly suited for common computing task such as surfing the web, emails, and word processing.
The system consumes only 65W and comes with Windows XP home edition. The Dell EC280 Mini-ITX PC is available in China and priced around $340.
Dell announces cheap-o Mini-ITX desktop for China [via engadget]