On September 26, Dell will begin shipping its new Chromebox , a Chrome OS PC joining the company's Chromebox for Meetings kit that is being targeted at businesses and business users, though no doubt any Chrome OS enthusiast could find uses for it. The device is, like many Chromeboxes, small and square shaped, bringing with it 4K video output among other things.
The new Dell Chromebox features a fourth-gen Intel Core i7-4600U 3.3GHz processor alongside 4GB of memory and 16GB of storage. There's Bluetooth 4.0, Gigabit Ethernet, and WiFi, an SD card slot, and Chrome OS, quite obviously.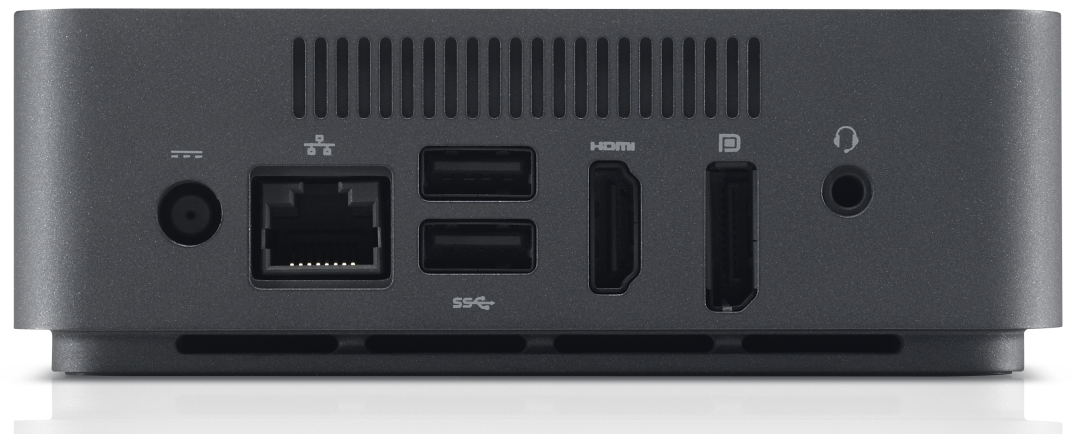 As shown in the image above, there are two USB 3.0 ports on the back of the device, which are joined by an additional two ports on the front. There's a headphone/microphone combo jack, a single integrated speaker, DisplayPort, and HDMI.
Included with the Chromebook for meetings bundle is a Logitech 1080p webcam (featured in the gallery below), as well as a Jabra Microphone and Speaker, remote control, VESA mounting bracket, and various cables including an HDMI line. The bundle is priced at $999 USD. Dell's singular upcoming Chromebox, on its own, is $179 USD and launches later this month.
SOURCE: BusinessWire