Dell Bringing Their Selection To Best Buy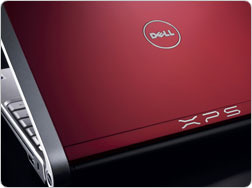 First they started their own retail outlets, then they started selling their computers at Wal-Mart, now they are finally going to start pushing their wares out the door of an actual electronics store, Best Buy. It's a smart move, the only thing they could do smarter is start training the Geek Squad to be Dell certified technicians so you wouldn't have to send your PC off every time it broke, but that probably won't happen as those certifications are expensive and valuable.
They will be offering several of their computers at Best Buy stores with the lines available topping out with the XPS One and the XPS M1330 laptop. The rest of the models will be more budget-minded but will include both AMD and Intel based systems for those die-hard fans of AMD.
Within the walls of Best Buy Dell will have to compete with Toshiba, HP, and Gateway (now owned by Acer) as well as the almighty Apple whose MacBooks are nearly in direct competition with Dell's XPS M1330. So, if you have been considering getting a Dell, but want to see what they are made of, frolic on down to your local Best Buy and check them out, although it might take a while for the rollout to hit your store so give them a while if they aren't there now.
Dell to sell PCs at Best Buy [via electronista]