Dell 27-inch UltraSharp 5K monitor announced at CES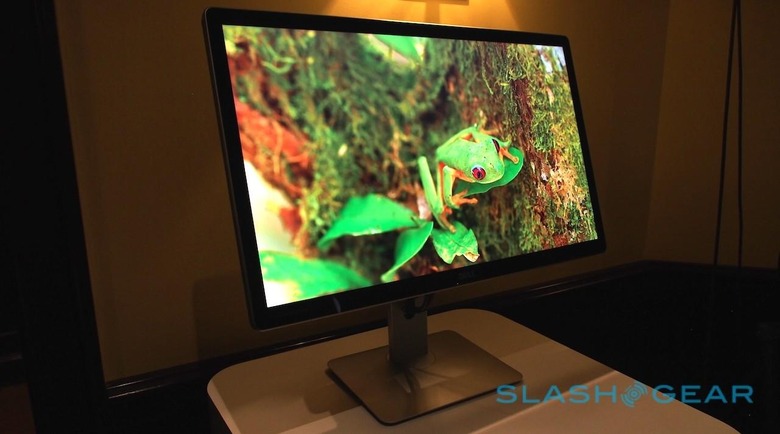 Dell, not content with letting loose an awesome tablet and mind-boggling Windows laptop, also unveiled a 27-inch 5K monitor today. Featuring over 14 million pixels, the 5120 x 2880 display is about the best we've seen. Accurate color recreation and Harmon Kardon speakers also make this one special. Dell says their new monitor delivers 99% AdobeRGB and 100% sRGB coverage, right out of the box. It also supports up to 1.07 billion colors, so it can take whatever you throw at it.
That's all out-of-the-box, too. Dell says you can tweak the color parameters to your specifications via their Custom Color mode. That will give you options for RGBCMY saturation, hue, gain, and offset.
The new Dell UltraSharp UP2715K also has dual-layer anti-reflection. A coating on both the LCD panel itsle fas well as the glass covering it allow more light transmission for improved clarity and contrast.
The stand allows for tilt, swivel, and height adjustment, and lets you orient the monitor in either landscape or portrait mode (or on a tilt!). If you need to wall-mount or attach to a monitor branch, that's also available here.
The UltraSharp UP2715K can be purchased via Dell, but comes at a price. Though impressive, the 5K monitor will set you back $2,499.99.