Defiance video game pre-order pricing announced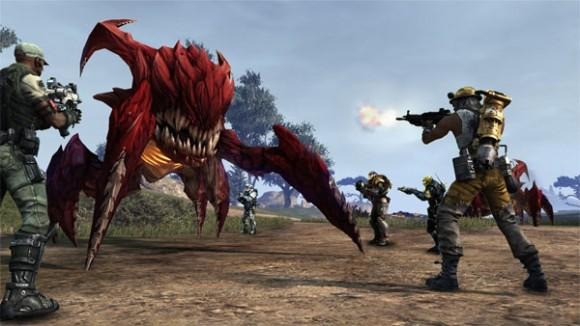 If you haven't heard of the video game called Defiance from developer Trion Worlds, you may find this interesting. If you're a fan of first-person shooters and science fiction, this may end up being one of the most interesting video games of early 2013. The video game Defiance is set to release in April 2013 for the Xbox, PS3, and PC.
Defiance isn't your typical video game in that it also has a TV series of the same name that will be coming to SyFy. I'm still quite angry with SyFy for canceling Alphas. However, I'm willing to cut SyFy some slack if Defiance turns out to be a cool show.
One of the most interesting tie-ins between the TV show and the video game is that things that happen in the video game can affect the plot of the TV series. If you're wondering, the TV series premieres Monday, April 15. The official pre-order pricing and bonuses for the video game were announced this week. The standard version of Defiance will sell for $59.99, the Deluxe Digital version will sell for $99, and the Ultimate Edition will be available for $149 as a GameStop exclusive.
You can pre-order the standard version for five dollars and get an invite to the Defiance beta featuring a three-day XP boost and other special additions. The Deluxe Digital version features a 30-day XP boost, a 30-day script boost, more inventory space, and the special heavy weapon called Hydra along with other special items. The Collector's Edition features a special box, a Hellbug statue, stickers, postcards, a making of DVD, and various other special features. The Ultimate Edition includes all that stuff and a messenger bag, title, and a season pass. All versions include an invite to the beta.
[via Forbes]