Deezer launches standalone music app for Sony's 360 Reality Audio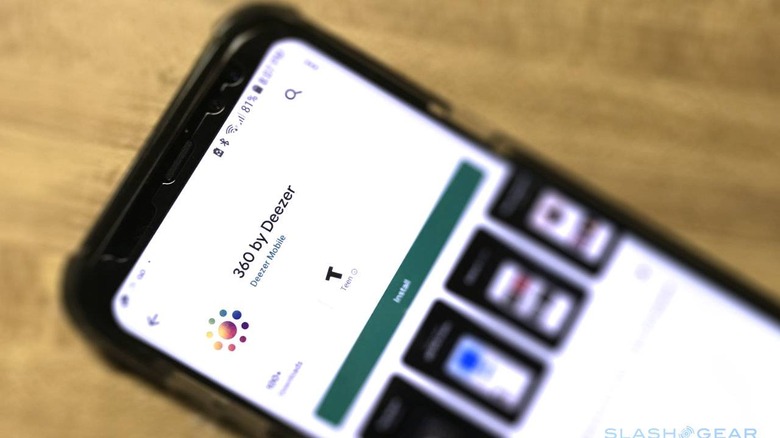 Music service Deezer has released a new standalone music app designed specifically for Sony 360 Reality Audio, the immersive sound technology first introduced by the company at CES earlier this year. With this standalone app, Deezer users can directly access songs that are available in 360 Reality Audio, meaning they are quite immersive with realistic audio placement.
As we reported earlier this month, Sony 360 Reality Audio will launch on around 1,000 songs this fall, enabling music fans to experience their favorite songs in an entirely new way. Simply put, Sony 360 Reality Audio is 360-degree sound technology that builds upon traditional binaural beats, offering an immersive experience when the user is listening with a 360-degree speaker system or with headphones.
Users familiar with binaural audio will have an idea about what to expect — the different sounds in an audio recording are essentially played using virtual speakers with various placement to provide a sense of where the actual placement of the sounds were in real life. Sony's technology puts the sounds all around the listener, taking things a step farther than binaural audio.
A number of streaming services will offer an initially small library of existing songs in this 360-degree format, including Amazon Music HD, TIDAL, and Nugs.net. Joining them is Deezer, which has elected to put this format in its own separate app called 360 for Deezer. Users must be running at least Android Lollipop or iOS 11 to run the app.
The new standalone 360 by Deezer requires the $14.99/month Deezer HiFi subscription, which provides 'CD-quality' audio in 16bit/44.1kHz FLAC. For new users, the company has a 30-day free trial for the HiFi plan, which is also available for existing Deezer users who subscribe to a lesser plan.