Spotify might have the lion's share in the music streaming market, but there are regions and markets where the likes of Deezer have a more secure foothold. Not to be counted as among the slowly dying rivals, the French-based service has just announced a new foray into your living room, this time not via some simple Internet-connected speaker. Deezer is instead taking its battle to the smart speaker arena by integrating with the Google Home speaker so you can simply ask it to pick a playlist to match your mood for you.
Playing music is, of course, the most natural thing for something that functions as a speaker but that would be pretty boring for a device that bills itself as a smart speaker. Even just telling it to play this or that song is almost too easy. That's where Deezer's Flow feature comes in to make Google Home sound (no pun intended) a bit more intelligent.
Flow is one of Deezer most prized features, which is, in essence a smart dynamic playlist that curates songs for a specific mood or situation. So instead of simply asking Google Home to play this or that playlist, you can just ask it to play your Flow to pleasantly surprise you with its choices. Or you can also be a bit more specific, like asking it to play a relaxing soundtrack to make sure it doesn't play something inappropriate. If it does, you can simply say, "OK Google, next song" to skip it.
Of course, you can always ask Google Home to play specific titles or songs from artists. And if it plays an unfamiliar track, you can easily ask it who's playing and it will source the necessary information from Deezer's database.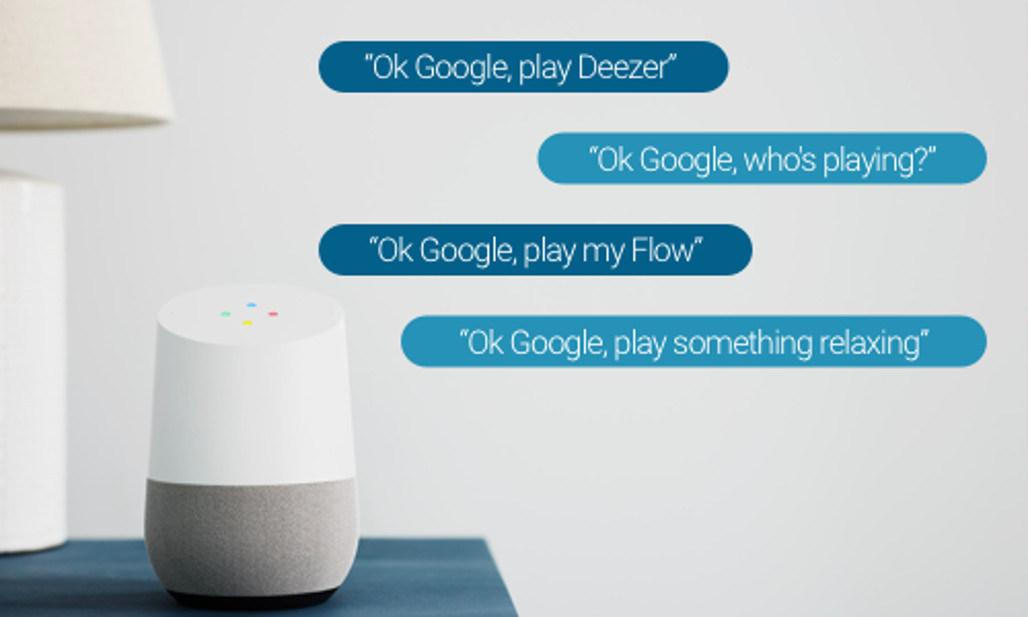 Deezer boasts of a collection of songs over 43 million in number, spread across 74 different genres and categorized into 18 different moods. Whatever the occasion, Deezer assures Google Home owners they will not be at a loss for the right music. Deezer's Google Home integration is now out in Germany and France, with the US, UK, Canada, and Australia to follow later this year.
SOURCE: Deezer