Decade-long study shows video games not linked to negative social behavior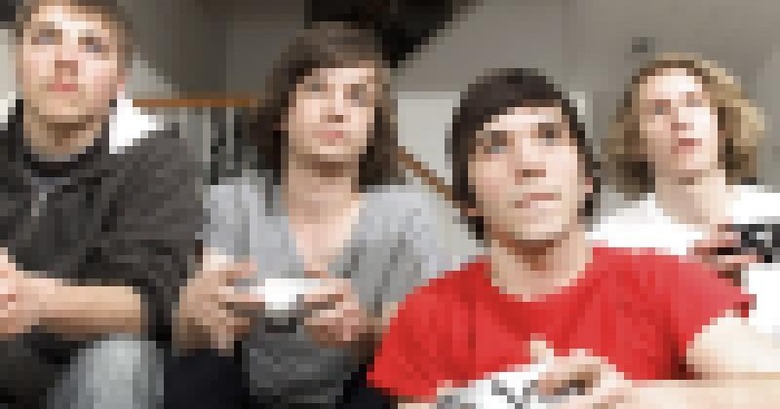 A study has been released this month by a group working with the University of Glasgow which shows the effects of television and video game use in children starting at age 5 spanning through age 7. This study began when the children were 9 months old and ran through age 7, with the full study taking place over the past 10 years – this study was first completed by the study group in December of 2011 and was just published by BMJ this week, having been "accepted" by Open Access in December of 2012. The study makes a point to separate their findings between the effects of watching TV for 3 hours or more daily and playing video games in general.
One of the main reasons for this study having been done in the UK is the amount of similar studies having been done in North America. Most longitudinal studies of this sort had been run in the USA, while few had examined electronic games (video games) and TV use separately to see the difference between the effects they generate.
Working on this study were researchers Alison Parkes, Helen Sweeting, Daniel Wight, and Marion Henderson. ADC Online First published the article outline on March 25th as well, and it uses the UK Millennium Cohort Study for looking into the question: "Do television and electronic games predict children's phsychological adjustment?"
This study worked with a massive cross-section of families, centering down to a total of 11,000 children in the end. They began back between the year 2000 and 2002 with nearly 19,000 families. Their participant methods began with this massive amount of families, checking in with them when the children were 9 months old, working with a sampling as such: "a stratified clustered sampling design over-represented children from disadvantaged areas, ethnic minority groups, and from Wales, Scotland, and northern Ireland."
After checking in with families first at 9 months, they were surveyed again at 3 years, 5 years, and 7 years. Starting at 5 years, the study found that almost two-thirds of children were watching TV between 1 and 3 hours daily. Meanwhile only 3-percent of respondents played video games for more than 3 hours daily. Some pointed results through the study read as follows:
- Children playing no games were more likely to show increased problems (except peer problems), compared with playing for less than 1 hour daily.
- No gender differences in the effects of TV or games were shown.
- Three or more hours of TV (without electronic game use) predicted a 0.15 point increase in conduct problems.
The study showed that watching television, videos, or DVDs for 3 hours or more every day was associated with conduct problems for children between the ages of 5 and 7. This is "after allowing for other child and family characteristics, including parenting", as it were. As for video games – not quite the same results appeared:
"We did not find associations between electronic games use and conduct problems, which could reflect the lower exposure to games and/or greater parental restrictions on age-appropriate content for games compared with TV."
The team made clear that "further work is required to establish causal mechanisms" and "TV but not electronic games predicted a small increase in conduct problems." This study found that no associations were found between TV or video game use and any of the following: emotional symptoms, hyperactivity, inattention, peer relationship problems, or prosocial behaviour.
Taking into consideration the limited nature of the study – as always – and the suggestion that the study is never really over until the cause is found, you can certainly strike this one up in the positive realm for video games in general. The full report can be found at BMJ (linked above) and you can continue to dive into the world of games in SlashGear's own gaming tag portal!