Death Stranding's Hideo Kojima may start making movies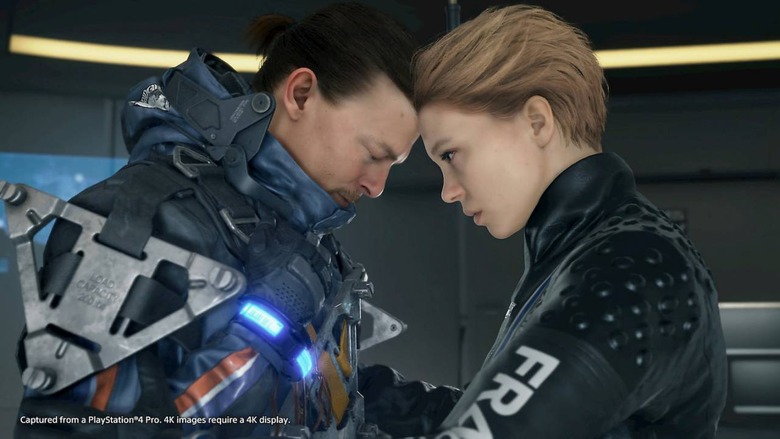 Hideo Kojima has a reputation for making games that feel cinematic, and his upcoming game Death Stranding certainly seems to be no exception. Given Kojima's interest in film, it's hardly surprising that many of his games have a certain cinematic quality to them, but it may not be long before we see Kojima and his team look toward making actual movies.
That's the plan anyway, with Kojima revealing in a new BBC documentary about Death Stranding that his company will begin making movies at some point in the next few years. Presumably, Kojima Productions will continue to make video games too since those have been Kojima's bread and butter for the past 30 years, but he envisions a future where games and movies are competing with each other for a slice of the streaming pie.
"In the future Kojima Productions will start making films," Kojima said in the documentary. "If you can do one thing well, then you can do everything well. I think within the next few years, gaming will move on to streaming. Movies, dramas and games will all be streamed and you'll enjoy them on your iPad or iPhone or a screen anytime, anywhere. When that happens games, films and dramas will have to compete in the same space."
Kojima said that he's "very interested in the new format of game" that will begin to appear when that happens, and why wouldn't he be? After all, the cast list for Death Stranding reads more like the cast list for a major film than it does a video game, with actors like Mads Mikkelsen, Norman Reedus, Guillermo del Toro, and Léa Seydoux all lending their voices and likenesses to the title.
So, it could very well be that Death Stranding is indicative of the future for Kojima Productions in more ways than one. It'll certainly be interesting to see if Kojima Productions actually does wind up making movies one day, but more immediately, we've got the release of Death Stranding coming up on Friday, November 8th.