Death Stranding releases on PC in June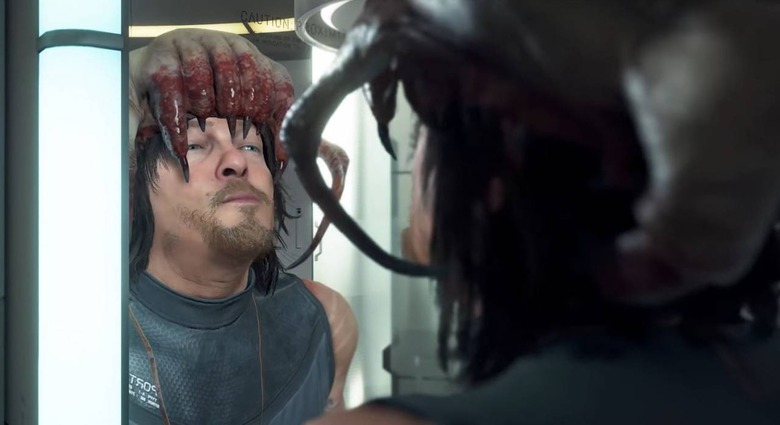 Love it or hate it, Death Stranding was one of the biggest releases of last year. PS4 players seem split on whether the game is another Kojima masterpiece or a pretty looking walking simulator, but later this year, those who count PC as their platform of choice will have the chance to make up their own minds. Today, Kojima Productions and 505 Games announced the release date for the PC version of Death Stranding, and when it arrives, it'll have some Half-Life themed extras.
In a new trailer for the PC version today, 505 Games (the studio handling the porting duties) revealed that Death Stranding will be launching on PC on June 2nd, 2020. As previously revealed, the game will release on Steam and the Epic Games Store at the same time, so those of you who don't want to make a tough decision between buying now on Epic or buying later on Steam won't have to.
As revealed in the trailer, there are a number of Half-Life extras in the PC version of Death Stranding. At the beginning, we see protagonist Sam putting on gloves that look very similar to the ones Alyx wears in the upcoming Half-Life: Alyx. A quick shot of him preparing for a job shows Sam with a valve wheel attached to the back of his head (just like the old Valve logos) and glasses that could certainly pass as Gordon Freeman's specs. The trailer ends with most overt Half-Life reference, showing Sam wearing a Headcrab hat.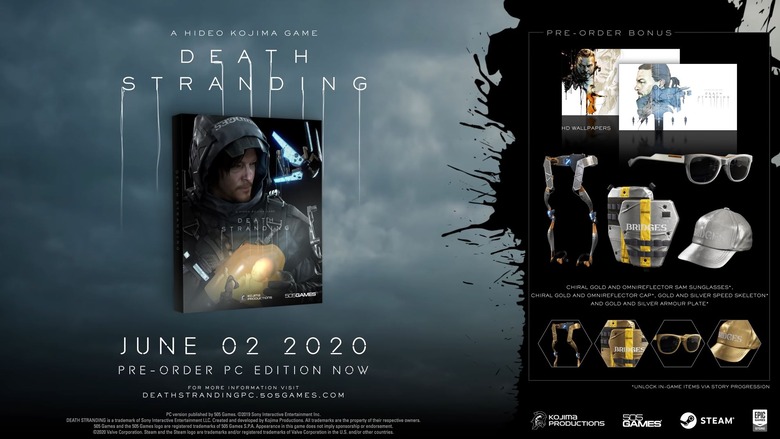 So, if you buy on Steam at least, it looks like you're in for some Half-Life bonuses. In addition to those, the PC version of Death Stranding will also offer a photo mode and ultrawide display support, which will be nice in a game as scenic as this.
The PC version of Death Stranding is up for pre-order today on both Steam and the Epic Games Store. Death Stranding comes with a number of pre-order bonuses on PC, which you can see in the image above.