Death Stranding PC release confirmed for next year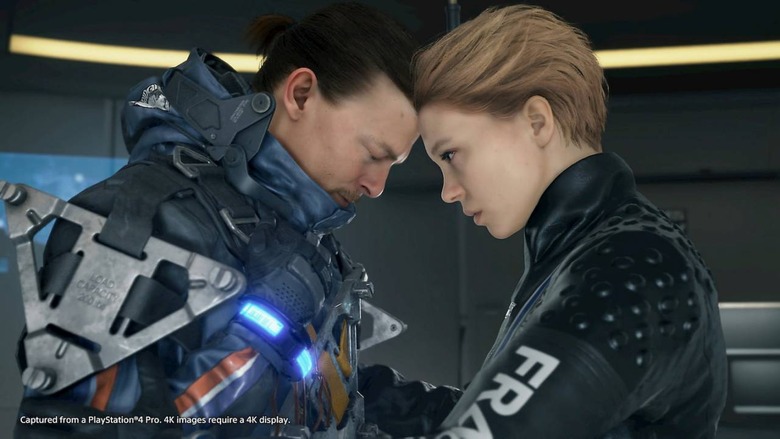 In about a week and a half, Death Stranding – the first game from Kojima Productions following its split from Konami – will debut on the PlayStation 4. Death Stranding is just the latest in a long line of PS4 exclusives this generation, but we learned today that you won't necessarily need a PS4 in order to play it. Kojima Productions has confirmed that Death Stranding will be making its way to PC as well.
Obviously, it won't be on PC the same day it arrives on PS4 – while PlayStation 4's launch date is November 8th, the PC version won't be out until sometime in early summer 2020. The developer didn't give a more specific release date beyond that, so we'll just have to wait on Hideo Kojima and his team for more details.
Thanks to all of you who have been supporting #DEATHSTRANDING!
DEATH STRANDING release on PS4 is November 8, 2019!!
Furthermore, KOJIMA PRODUCTIONS is happy to announce that DEATH STRANDING will be coming to PC in early summer of 2020!!#kojimaproductions #deathstrandingpc pic.twitter.com/Sk4clWWY1X

— KOJIMA PRODUCTIONS (Eng) (@KojiPro2015_EN) October 28, 2019
In fact, Kojima Productions didn't talk about the PC version at any length today, merely announcing that it exists and leaving it at that. Still, we can probably expect a host of enhancements in the PC version, from support for 4K HDR to souped up visuals.
Death Stranding is one of those games that's been garnering a lot of attention lately, in part because of its star-studded cast. Norman Reedus portrays Sam, the player character, and he'll be joined by other big names like Mads Mikkelsen, Guillermo del Toro, Léa Seydoux, and Troy Baker. Just last week, we learned that late night host Conan O'Brien will also be in the game, granting players an otter suit they can wear to easily traverse bodies of water.
Needless to say, Kojima Productions isn't afraid to get a little weird with Death Stranding. We'll find out how the game is soon enough, with its November 8th release date on PS4 quickly approaching. Beyond that, we'll keep an eye out for additional details about the PC version, and we'll let you know when you hear more.