Dear Verizon: Don't Try Streaming, It's A Dumb Idea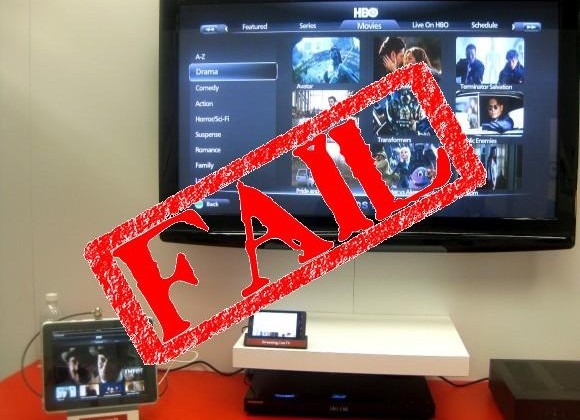 Something rather interesting has been happening as of late: an increasing number of companies, smelling Netflix blood, want to jump into the streaming space and become the average consumers' new go-to place for entertainment.It makes some sense. Over the last several months, Netflix has been hemorrhaging subscribers who are displeased with the company's new pricing plans. And its ill-fated decision to spin off its DVD rental business made management seem incompetent. Add those issues to the difficult relationships it has with content providers, and it's no wonder companies like Amazon, Wal-mart and others, want to take it down.
But recently, we've been hearing reports that Verizon is also planning a streaming service, and might enlist the help of Redbox to do it. The service, according to TechCrunch, citing sources, would allow users to stream content, as well as purchase programming from a host of set-top boxes and mobile devices.
I have little doubt that Verizon wants to get into the streaming business. For years now, the carrier — along with its similarly lame competitors — has been making poor decisions. (Remember when it turned its back on Steve Jobs and iPhone?)
[aquote]Verizon getting into streaming is one of the more laughable ideas I've heard[/aquote]
Verizon's decision to get into the streaming business is one of the more laughable ideas I've heard in a while. Yes, it has the cash to develop the distribution platform and using the Redbox name will help, but did the company forget about the many aspects of the streaming business that make it potentially dangerous?
For one, Netflix is still a dominant force. Although it's having trouble, people still flock to the streaming service to watch movies and television shows. And for only $7.99 per month to do it, the offering is still a deal.
What's more, Amazon is becoming an increasingly worrisome threat in the streaming business. The e-retail giant has been inking content partnerships with ease, and thanks to its integration in a host of products, including the popular Kindle Fire, the service seems well on its way to overshadowing Netflix in 2012.
Furthermore, we need to consider that there are several other services trying to get consumer attention, including Vudu, Hulu, and others. Even Apple is trying its luck in that market, though it's doing so with a slightly different business model.
So, where does Verizon fit in? The carrier is trying to enter a space that's being dominated by several players. Even worse, as a wireless carrier, it's not exactly the most beloved company in the mix.
Unless Verizon can differentiate its brand, there's really no way it can be successful in the streaming business. And it needs to realize that.