Dear Topps: fix your Star Wars app or give it to someone else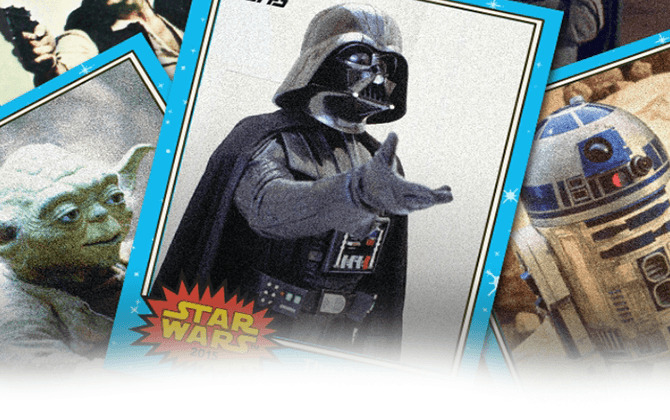 The following is an opinion piece – asserting here with thousands of Star Wars Card Trader app users that this brand deserves better. While it's true that the Star Wars brand has been licensed to countless new companies over the past couple of years due to the Disney deal, Topps is not one of them. Topps has been working with Lucasfilm since "The Star Wars" was released back in 1977. Now something has gone wrong. Someone is dropping the ball. We're living in an age where the Star Wars franchise is open for the best developers and manufacturers to work on it – and this sort of thing is no longer acceptable.
As made very CLEAR by Disney's deal with George Lucas for the rights to Star Wars, there's more than enough interest in Star Wars in this world than is required to keep a company from resting on their laurels. I was drawn in to your "Card Trader" app because I liked the idea that the original cards would be available to me in an app – easy peasy.
They are there, but unless I search for each individual card, one by one, I can't see them.
As hundreds of complaints have suggested, this app has so many bugs, it's amazing anyone on an Android device continues to play. Even with a "free" model.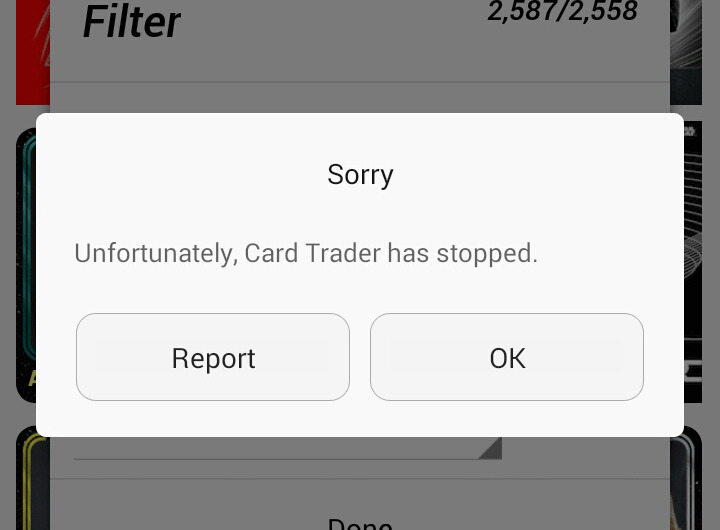 The following list is as much for the outsider as it is for Topps, a company that needs to kick their Android app developers in the collective rear:
1. Organizing one's own cards crashes the app. Every time.
2. Packs have been launched several times in the past several weeks without the cards inside them as advertised.
3. Packs stay on the market longer than advertised, driving up "counts" on cards, devaluing the lot.
4. Sifting through cards in a newly opened pack crashes the app – not often, but often enough.
People are spending real money and massive amounts of time in this app. This app has far more potential for greatness than you're allowing it to achieve, Topps. You're doing a discredit to the people giving their time and energy to participate in the environment you've created.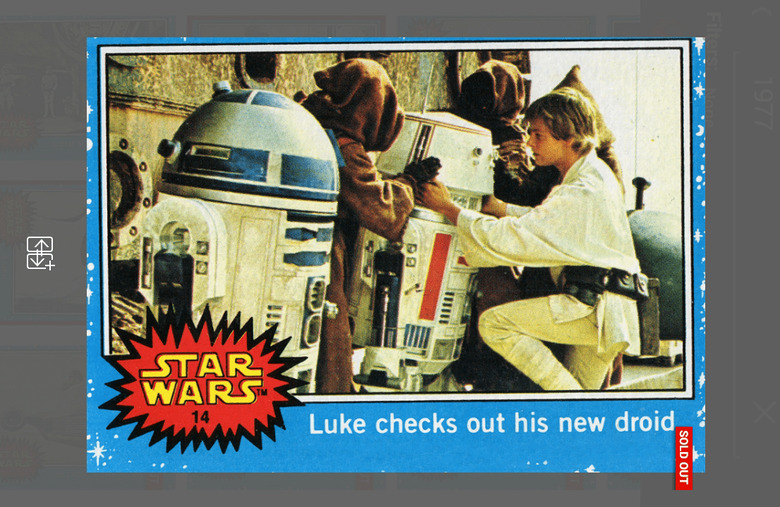 Reviews of the app in Google Play seem to do nothing. The most recent update ADDED the most terrible break in the game (#1). Individual calls for attention have little effect.
If you're an Android user of Star Wars Card Trader, please reach out to Topps in one way or another – speak up. We'd like to see Topps held accountable. Or – since there are certainly developers out there that'd jump at the opportunity – give the app to another crew.
For a new generation of Star Wars fans – this content deserves better.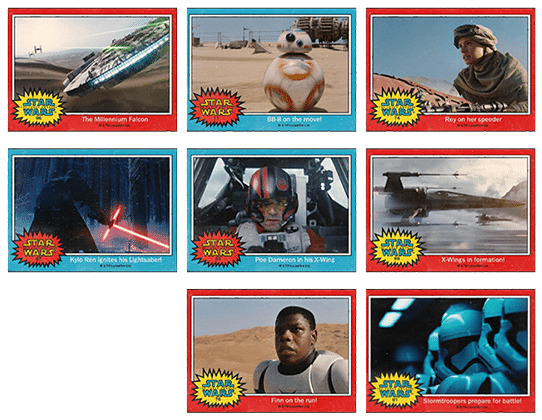 Again, this column's contents are comprised entirely of the viewpoints of the author, and should be treated as such.