Dear Instagram: can't you just stick to photos?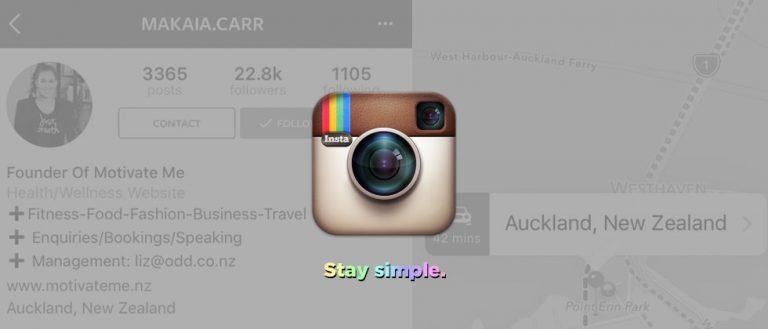 When Instagram was launched, it was a simple app about photos. You were able to filter your photos in a variety of vintage-looking ways, and the app was on iPhone only. It was exclusive. It was pretty cool. Then they released the app on Android devices. Again, the app remained cool as functionality didn't change all that much, and the basic charm of the app remained. Here in 2016, Instagram is considering all sorts of new options. Is it time for a competitor to swoop in and stay simple?
Business Profiles are what's coming next. Instagram heads are considering Contact buttons, business categorization, and buttons to access directions to physical locations for businesses therein.
Your business will feel more obligated to join Instagram than you ever felt with Facebook. Maybe not as much as you do with Twitter, but who knows?

ABOVE: What Instagram used to be.
Facebook Pages have similar abilities. Under your Facebook Page title you'll find a business type – a subtitle. Links are there, as is the ability to tap into location.
"This is just the beginning of what advertisers can do on Instagram."
As of March of 2016, Instagram reported that they then had 200k advertisers onboard with their most recent wave of advertising abilities. Back then they suggested the following:
"This is just the beginning of what advertisers can do on Instagram. As we continue to expand our advertising formats and offerings, we're excited to see how businesses around the world connect with consumers on Instagram to grow their companies."
There are 400 million active Instagram users as of this week – according to Facebook – who own Instagram, if you did not know – Instagram users share 80-million photos per day, and 30-billion photos have been shared so far.
Instagram needs to make money. They're massive now.
Could a smaller company take the place of the simple image-sharing community Instagram was when it first launched?