Dead Trigger hits 1 million iOS downloads after free-to-play switch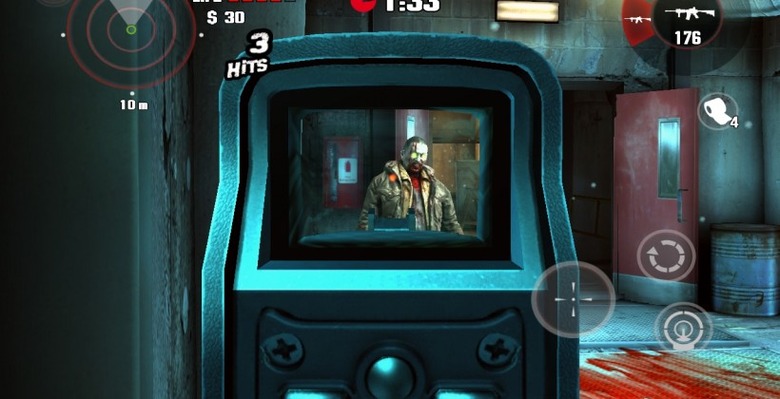 Earlier this week, Madfinger made its mobile FPS Dead Trigger free-to-play on the iOS App Store. That iOS transition came after and earlier switch to free-to-play on Android, with Madfinger saying that the piracy rate on Android was just too great. It seems that piracy was driving the decision to go free-to-play on iOS as well, but whatever the reason, the switch appears to have worked: Dead Trigger has hit 1 million downloads on iOS, just a few days after going free-to-play.
Madfinger announced the milestone on its Twitter account today, but it's unclear whether this 1 million figure includes the number of purchases that took place before the free-to-play transition. Either way, 1 million downloads is still a substantial amount, especially for a small indie developer like Madfinger.
Of course, it isn't very surprising that Dead Trigger has hit 1 million downloads. It's a flashy FPS, and Madfinger got quite a bit of publicity when it announced that the game was going free-to-play on Android due to rampant piracy. The studio got even more attention when the game mysteriously went free-to-play on iOS, so it was the perfect combination of publicity, controversy, and the word "free" that propelled Dead Trigger to this 1 million milestone.
Madfinger has yet to divulge any Android download numbers, so perhaps it's safe to assume Dead Trigger isn't doing as well on Android as it is on iOS? Even if that's the case, we imagine Madfinger is experiencing a sizable boost in Android numbers, so it seems that the switch to free-to-play was once again a winning decision. Now that the game has gone free-to-play, those who actually paid for the title will be getting a gift of 25 gold and 10 casino chips with the next update, and that bonus appears to be coming to players on all platforms. Keep it tuned to SlashGear – we'll be sure to update you if Madfinger shares any additional details about Dead Trigger's newfound success!