Dead Trigger getting massive Christmas update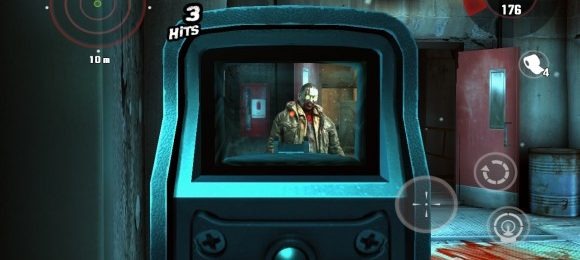 With Christmas right around the corner, we're sure to see plenty of app developers releasing holiday-themed updates for their mobile games. One such developer is Madfinger, maker of the successful free-to-play shooter Dead Trigger. Today Madfinger announced a Merry Christmas update for Dead Trigger, which brings the game up to version 1.7.0.
It sounds like there will be a lot to do after this update lands, with Madfinger adding a number of new features in it. Perhaps most importantly, a new area called the North Pole Christmas Arena has joined the fray, inviting players to come in and see how many waves of enemies they can survive. Not enough Christmas for you? Would a new boss enemy named Zanta help with that at all?
Alongside the North Pole Christmas Arena and Zanta, Madfinger has also added a grenade launcher to the game, which doesn't seem very festive but is awesome nonetheless. Players will have a selection of new story missions to look forward too, and finally, Madfinger is offering special promotional prices on weapons. Of course, this update doesn't just feature new stuff, as the update also tweaks the mini-mortar to make it "more deadly," makes a few memory optimizations, and fixes a number of unnamed bugs.
The Merry Christmas update is available now on the iOS App Store [download link], but it doesn't appear to be live on the Google Play Store just yet. Dead Trigger received an influx of players when it went free-to-play earlier this year, and has enjoyed success ever since. Are you still playing Dead Trigger?