Dead Sea Scrolls Digital Library hits the web in Google-run archive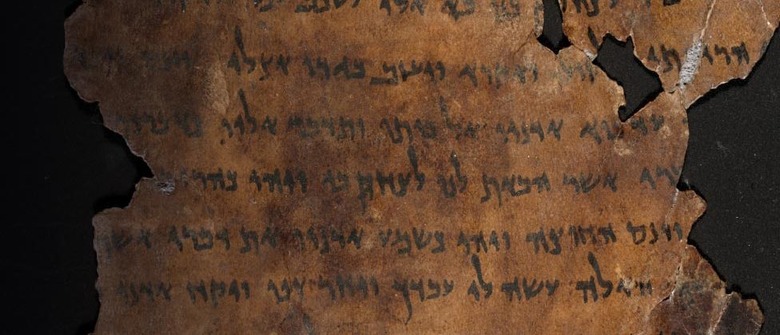 So you've always wanted to have a closer look at those fabulous Dead Sea Scrolls you've heard so much about – lucky you – Google now has them up in digital form for all to have a peek at! This release has been initiated in part with Israeli authorities who have here for the first time in history made this piece of the greater world digital library entirely public. You've been able to have a look at many of these pieces of history for quite a while now, to be fair, but in order to get your eyes on them you'd have had to have gone all the way over to Jerusalem.
What we're looking at here is an effort by the Israel Antiquities Authority and the specific custodians of the manuscripts to make the texts as public as they can be. In the past it was simply not possible to show these historical documents off without risk of damage, but here now in our futuristic world and with broad access to the internet had by millions across the planet, this plan can come to fruition.
"Only five conservators worldwide are authorized to handle the Dead Sea Scrolls. Now, everyone can touch the scroll on screen around the globe." – Israel Antiquities Authority Director Shuka Dorman
In 2011 Google worked with the Israel Museum to put five full scrolls online, now it's bringing some 5,000 images of the scrolls to the web. These 2,000 year old documents, for those of you having never heard of them before, are widely considered to be part of one of the most significant archaeological finds of the 20th century. In these texts, whose original physical forms were originally found near the shores of the Dead Sea, you'll find some of the most important information revealed about the Bible and the origins of Christianity.
"We are now looking at a brave new world, a new world of Dead Sea Scrolls scholarship." – Professor Emanuel Tov, Hebrew University, Editor-in-Chief, Dead Sea Scrolls Publication Project
You can see The five scrolls as well as the Leon Levy Dead Sea Scrolls Digital Library right this minute – the latter being the library announced this week.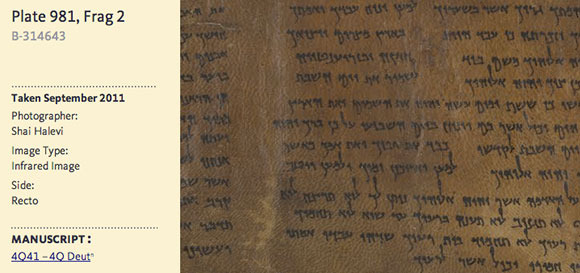 This newest addition to the archive has what Google said was a collection 2 years in the making. You can have a peek at a massive amount of fragments now complete with Google translations and connections to Google maps where applicable.
"We're working to bring important cultural and historical materials online and help preserve them for future generations. Our partnership with the Israel Antiquities Authority is another step toward enabling users to enjoy cultural material around the world." – Yossi Matias, head of Google's Research and Development Center in Israel
Go forth and archive the entire universe! Let us know what you think of Google's efforts to bring artifacts and texts such as these into the digital realm!