DC Universe will offer full DC digital comics library starting in April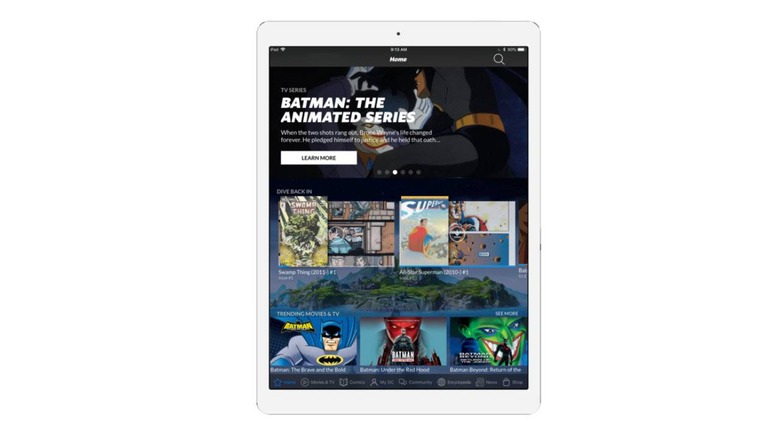 DC Comics has launched a subscription service called DC Universe that allows fans to access TV shows, movies, exclusive merchandise, and more. In an announcement at WonderCon tonight, the company revealed that its subscribers will also get access to the company's huge library of digital comics without any additional costs, providing members will direct access to more than eight decades' worth of single issue comics.
The digital comics library will slowly expand over time for customers to access whenever they'd like, DC announced. Future DC single issue comics will be added to the service one year after launching in print form, representing a pretty significant delay for die hard fans to deal with, but it's still a welcomed addition for casual readers.
The company first launched its digital comics library late last year, offering access to the media from a smartphone or tablet. The service proved popular with fans and it only made sense to add access to the new DC Universe service. Thousands of new titles were added to the service back in January, meaning DC Universe members will get access to a huge library once the new feature arrives.
Until now, DC Universe subscribers have had access to a limited, curated collection of comics, which wasn't good enough for many customers. The full access will arrive starting next month, but the DC Universe price will remain the same.
In addition to the full digital comics access announcement, DC Comics revealed that subscription customers will get access to the live action Swamp Thing show starting on May 31 and the animated Harley Quinn show starting some time this fall. Before all of that will come Krypton starting on April 5, however.