DC Universe Online gets a revival on Nintendo Switch today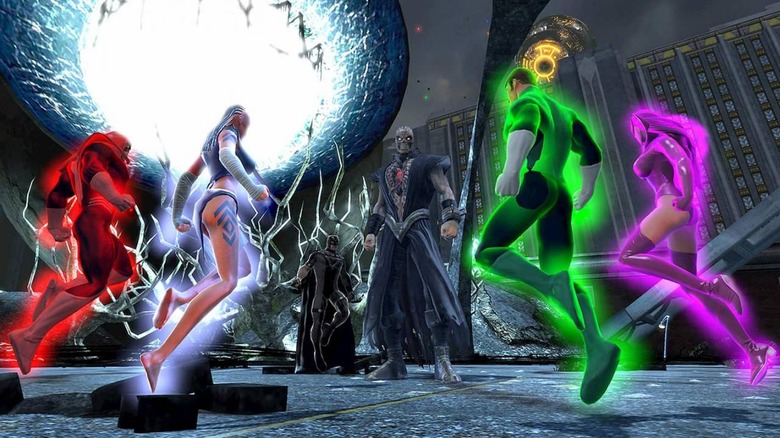 Several years ago, before battle royale games and MOBAs took over the gaming world, everyone was all about creating massively multiplayer online games. The success of World of Warcraft sparked something of a frenzy in the rest of the gaming industry, with seemingly everyone trying to claim a slice of the MMO pie for themselves. One of the more successful MMORPGs of the time was DC Universe Online, and even though the game is now eight years old, it's getting a new lease on life by arriving on the Nintendo Switch today.
It's definitely weird to see that DC Universe Online is coming to a new platform here in 2019. The game originally launched on PC and PlayStation 3 way back in January 2011, and throughout the years, it's made its way to other platforms – specifically PlayStation 4 in 2013 and Xbox One in 2016. All this time, developer Daybreak has been quietly chugging along with new content releases, launching a grand total of 34 paid DLC episodes to date, with the most recent one arriving in March.
So, while it may be surprising to see a game as old as DC Universe Online make its way to Switch, it's been well supported throughout its eight-year run so far. Being a free-to-play MMO, you don't need to pay anything to download it on Switch. You don't even need an active Nintendo Switch Online subscription to play DCUO, which is definitely a nice touch.
However, those of you DCUO veterans should keep in mind that you can't link existing accounts to the Switch version – instead, you'll connect to the game using your Nintendo Account, so you'll need to start fresh on Switch. There also isn't support for crossplay at the moment, with Daybreak saying that the Switch version is launching with a brand new server that's separate from other versions of the game. The company does say that it looks forward "to exploring crossplay options in the future," so we may yet see an option to play with people on other platforms.
All of the content that's been released so far is available in DCUO on Switch, and you can get it either by purchasing it individually or by subscribing to the game. All in all, it sounds like a full-featured port, so if you don't mind starting from the beginning, it might be worth a download. You can find DC Universe Online today on the Switch eShop, but make sure you've got plenty of free space, because DCUO requires an SD card with at least 24.2GB of storage free.